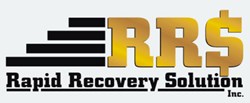 Bohemia, NY (PRWEB) September 11, 2013
Rapid Recovery Solution, Inc. is examining the current landscape of consumer debt as the American economy digs itself out of recession.
According to a September 10 article from Daily Finance titled "How Are You Doing With Your Debt? 4 Key Facts About Our Financial Recovery," Americans are carrying more debt than in years past, but managing their finances much more responsibly. Overall credit card balances currently total $536.5 billion, a $3.2 billion year-over-year increase. However, Equifax reports that revenue from credit cards is only marginally up from 2012. The article offers four explanations for this development.
According to the article, even though credit card applications and balances have increased, consumers are using plastic more responsibly and avoiding interest fees with on-time payments. Second, overall student debt is increases but only on a per-person basis. The number of indebted Americans is actually shrinking, and federal regulators are steadily writing off student debt – $11.6 billion through May. Third, new collaborations between auto dealers and banks have economists forecasting a 10.9 percent increase in car sales from last year. Lastly, Americans are defaulting less on mortgage payments, with home loan write-offs decreasing by 22 percent since 2007.
John Monderine, CEO of Rapid Recovery Solution, provides his take. "The misuse of credit can be blamed for most economic downturns throughout history, so it's encouraging to see citizens use debt responsibly. A collection agency like Rapid knows firsthand the benefits and dangers of credit. We encourage all consumers to remain aware of their financial standings and make purchases accordingly."
Founded in 2006, Rapid Recovery Solution, Inc. is headquartered at the highest point of beautiful Long Island. Rapid Recovery Collection Agency is committed to recovering your funds. We believe that every debtor has the ability to pay if motivated correctly. We DO NOT alienate the debtors; we attempt to align with them and offer a number of ways to resolve not only your debt but also all their debts.