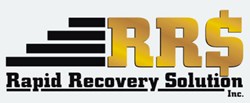 Bohemia, NY (PRWEB) September 12, 2013
Rapid Recovery Solution, Inc. is encouraged by new financial data exposing an overall increase in mortgage applications and fulfillments.
According to a September 10 article from TheGuardian.com titled "Mortgage Lending Booms as Interest Rates Hit Record Low,"the economic recovery has kept interest rates low, while British citizens continue to look for new investment opportunities in real estate. The second quarter of 2013 revealed the highest monthly increase in gross mortgage lending since 2007, right before the international recession began.
According to the article, in Britain, individuals and families are becoming first time homeowners with increased consistency. Furthermore, ambitious landlords are viewing low interest rates as substantial investment opportunities. All in all, £41.6bn ($65.78 billion) worth of new mortgages were satisfied between April and May, a 14% year over year increase from 2012.
John Monderine, CEO of Rapid Recovery Solution, provides his take. "Today we are genuinely inspired by Americans' willingness to acquire new mortgages, and we are equally delighted to see banks continue to lend out low interest loans." Monderine continues. "As an accounts receivable collection agency, we're very familiar with the potential hazards of mortgages in high volume, but recent financial analyses of American spending practices indicates an overall responsible approach to new consumer debt."
Founded in 2006, Rapid Recovery Solution, Inc. is headquartered at the highest point of beautiful Long Island. Rapid Recovery Collection Agency is committed to recovering your funds. We believe that every debtor has the ability to pay if motivated correctly. We DO NOT alienate the debtors; we attempt to align with them and offer a number of ways to resolve not only your debt but also all their debts.
#####