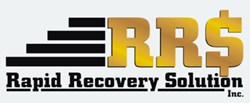 Bohemia, NY (PRWEB) September 04, 2013
Rapid Recovery Solution, Inc. believes all prospective students should familiarize themselves with contemporary stats pertaining to college loans.
According to an August 3 article from Mother Jones titled "Charts: How Big Debt on Campus Is Threatening Higher Ed," increasing tuition costs are out of proportion with income and inflation rates. Between 2000 and 2012, median household income dropped 9% while public college tuition spiked by 71%. As a result, American students are borrowing significantly more. Over the past two and a half decades, average college loan debt has increased 177%, with total student debt across the country reaching $1 trillion, 310% higher than a decade ago.
The most disturbing takeaway from these statistics is the affect student debt has on the personal and professional lives of college graduates. According to the article, 24% of grads claim the burden of debt has influenced their career choices and forced them to take less exciting jobs. Furthermore, the long-term likelihood of indebted graduates getting married drops 7%.
John Monderine, CEO of Rapid Recovery Solution, provides his insight. "There's no denying college tuition and loan rates are reaching outrageous levels, but the affects of student debt should not be so far-reaching." Monderine offers advice. "Proper planning and responsible debt management should be exercised immediately, and the services of an accounts receivable collection agency could be especially beneficial."
Founded in 2006, Rapid Recovery Solution, Inc. is headquartered at the highest point of beautiful Long Island. Rapid Recovery Collection Agency is committed to recovering your funds. We believe that every debtor has the ability to pay if motivated correctly. We DO NOT alienate the debtors; we attempt to align with them and offer a number of ways to resolve not only your debt but also all their debts.
#####