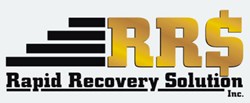 Bohemia, NY (PRWEB) September 13, 2013
Rapid Recovery Solution, Inc. is maintaining a watchful eye on the heightened demand for corporate debt.
According to a September 11 article from CNBC titled "Mad Dash for Debt As Rate Window Starts to Close," commercial debt remains exceptionally desirable at the present moment. In classic 'buy low' fashion, investors are enticed by debt issuance as borrowing costs remain at near record lows. However, most economists anticipate a steady increase in interest rates from the Federal Reserve. In fact, 10-year treasury notes briefly reached 3 percent recently, but have since tempered to 2.96 percent.
According to the article, a perfect representation of this significant debt demand lies in Verizon's upcoming offering, valued at $49 billion. An investment in Verizon's 30-year bonds is priced to yield a hefty 6.559 percent, with 10-year bonds yielding a still respectable 5.192 percent. Both figures are making Wall Street salivate, and the debt is expected to sell almost immediately.
John Monderine, CEO of Rapid Recovery Solution, offers his take. "Rates this low are simply unsustainable and are destined to increase as the economy recovers. Corporate debt like this was toxic just a few years ago, but certainty does not deter investors today." Monderine continues. "Commercial collection agencies like Rapid remain mindful of these financial developments, and our agency continues to work alongside any business who seeks to enter the corporate debt arena."
Founded in 2006, Rapid Recovery Solution, Inc. is headquartered at the highest point of beautiful Long Island. Rapid Recovery Collection Agency is committed to recovering your funds. We believe that every debtor has the ability to pay if motivated correctly. We DO NOT alienate the debtors; we attempt to align with them and offer a number of ways to resolve not only your debt but also all their debts.