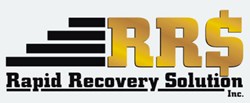 Bohemia, NY (PRWEB) September 14, 2013
Rapid Recovery Solution, Inc. has witnessed the evolution of home mortgages from laissez-faire lending to today's exclusive standards.
According to a September 11 article from USA Today titled "Housing Bust's Recovery Hampered By Tight Credit," the lending practices of American banks has changed drastically since the housing collapse and subsequent recession. Before the real estate bubble burst in 2006, a large proportion of home loans were deemed subprime, with 16 percent of borrowers having credit scores under 620. Today, that number has dwindled to just 0.2 percent.
In addition to banks voluntarily tightening their mortgage belts, new legislation will regulate home loans and help prevent future economic disasters. As of January 2014, financial institutions will become susceptible to borrower lawsuits mortgage loans default. New federal qualified mortgage standards discourage any loan that moves a consumer's debt above 43 percent. Dangerous interest-only loans also carry the potential of federal involvement and punishment.
John Monderine, CEO of Rapid Recovery Solutions, weighs in. "The lending practices of banks are becoming more responsible, but also somewhat inflexible, depending whom you ask. Commercial debt collection agencies have spent the last five years recovering losses for lenders while managing payments for helpless buyers." Monderine continues. "Home mortgages, which remain the largest consumer investments, should carry strict standards, and it's refreshing to see our country learning form its past mistakes."
Founded in 2006, Rapid Recovery Solution, Inc. is headquartered at the highest point of beautiful Long Island. Rapid Recovery Collection Agency is committed to recovering your funds. We believe that every debtor has the ability to pay if motivated correctly. We DO NOT alienate the debtors; we attempt to align with them and offer a number of ways to resolve not only your debt but also all their debts.