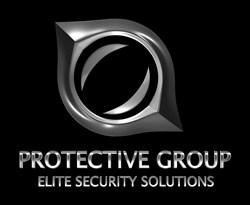 Bohemia, NY (PRWEB) September 13, 2013
The Protective Group, comments on a September 5th article published by The Courant, titled "Most School Security Officers Have Law Enforcement Backgrounds," which discusses the importance of having experienced security officers in schools.
According to The Courant article, after the tragic events in Newtown, Conn., schools in Enfield, Conn. will now each have an armed guard security officer present at all times. The article says the security guard uniform will be nothing out of the ordinary and "the only thing that differentiates them from another school employee will be the firearm on their hip."
In order to remain discreet, the article says their job will not be to stand out or instill fear. Instead, it will be to blend in and help allow students to feel safe in the school environment by knowing there is someone to protect them.
All of the security guards hired have extensive law enforcement backgrounds, the article says. John Monderine, CEO The Protective Group, a leading event security company, agrees that hiring security guards with experience is a very important factor.
Monderine says, "Security guards with law enforcement backgrounds are crucial because they good at what they do. They also provide parents with more comfort knowing their kids are in good hands. After so many incidents in schools recently, hiring armed security guards is something every school should be considering in order to ensure safety."
The Protective Group is an elite full service private security firm with specializations in special event security, [corporate security, private investigators, insurance investigators and surveillance. Its top-notch professional security guards have over 150 years of combined law enforcement service and its security personnel are physically fit, professional, athletic, and completely dedicated to ensuring events proceed without a hitch. From charity runs and fashion shows, to fundraisers and art shows, The Protective Group instills confidence and assures safety at an exclusive event or place of business.