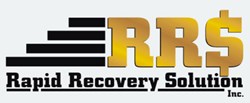 Bohemia, NY (PRWEB) September 15, 2013
Rapid Recovery Solution, Inc. sees the value in pursuing public service careers for indebted college graduates.
According to a September 8 article from The Motley Fool titled "3 Career Choices That Can Help You Erase Student Loan Debt,"publicly funded professions are becoming more attractive than ever before, as college debt continues its steep climb. The recent rush for public service jobs is fueled by a report from The Consumer Finance Protection Bureau, which offers significant proportions of student loan forgiveness in exchange for specified years of public employment. In fact, 25 percent of the population currently work in eligible positions but are largely unaware of the lucrative perk.
To start, elementary and secondary school teachers can achieve credit towards Stafford and Direct Loan payments of up to $17,500 after just five years. For those who carry Perkins loans, the Teacher Cancellation program can relieve up to 85 percent of outstanding debt after five years. Nurses can take advantage of the Nurse Corps Loan Repayment Program and eliminate 60 percent of student loans in just two years. Finally, librarians who borrowed from the Department of Education's Direct Loan Program can see their entire student loan balances whipped out after ten years of employment.
John Monderine, CEO of Rapid Recovery Solutions, offers his take. "Student debt is affecting professionals of all industries, but those who pursue public service should experience some type of relief for their honorable career choices." Monderine continues. "As an accounts receivable collection agency, we always encourage indebted college grads to constantly search far and wide for loan forgiveness programs. Even companies in the private sector frequently offer credits for valued employees."
Founded in 2006, Rapid Recovery Solution, Inc. is headquartered at the highest point of beautiful Long Island. Rapid Recovery Collection Agency is committed to recovering your funds. We believe that every debtor has the ability to pay if motivated correctly. We DO NOT alienate the debtors; we attempt to align with them and offer a number of ways to resolve not only your debt but also all their debts.
#####