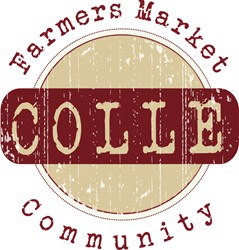 Bohemia, NY (PRWEB) September 24, 2013
Colle Farmers Market, an online organic farmers market, responds to an article published by the Los Angeles Times on September 14th, which discusses the lack of healthy food options in Compton, California.
According to a September 14th article published by the Los Angeles Times titled "Compton Gets Taste of Healthier Eating With New Farmers Market," many Compton residents have problems finding fresh, available produce in their neighborhood supermarkets. The article says the little produce available in the area is usually spoiled or lacking flavor. Instead, some residents have to drive for miles to shop at grocery stores in other cities.
In March, the article says the USDA labeled Compton a "food desert." Residents have "low access to healthful and affordable foods."
A representative from Colle Farmers Market says the lack of healthy food in low-income areas like Compton is unacceptable. "There is a real problem in this country with food availability," the Colle rep says. "Everyone should have access to fresh, local, healthy, organic fruits and vegetables. The fact that Compton has been considered a 'food desert' is really disturbing. As a country, we need to pull together to make healthy food available to all people, regardless of their income. By doing that we can help make people healthier and more sustainable."
The article reveals that the city council in Compton finally opened the Blue Line Farmers Market to combat obesity and the lack of healthy food in the area. The article says 40 percent of Compton residents are considered obese and have the highest rates of diet-related illnesses in the county.
"By making healthy organic food available to people, it could help them thwart obesity and other diet-related diseases," the Colle rep explains. "Colle's mission is to make organic food available to everyone, providing a more sustainable, healthy future for all. By speaking with local organic farms, every city, even low-income areas can organize a farmers market to help bring fresh food to residents. I applaud the Blue Line Farmers Market for doing just that and helping Compton get the food it so desperately needed."
Colle Farmers Market is an E-Commerce enabled community that is passionate about sustainable consumption and responsible conservation. The Colle movement is dedicated to connecting natural product vendors, organic farmers and all people who are living an organic and natural lifestyle.