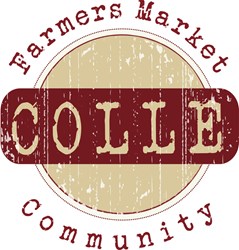 Bohemia, NY (PRWEB) September 12, 2013
Colle Farmers Market, an advocate for organic farms, responds to an article published by CBS Minnesota, which discusses a new study suggesting the increased profitability in organic farming.
According to a September 3rd article published by CBS Minnesota titled "Organic Farmers' Income Doubled in 2012," a new study by the University of Minnesota and the Minnesota Department of Agriculture found that organic farming is becoming more profitable. Last year, the median income for organic farmers in Minnesota doubled. It increased to about $85,000 per year, up from $38,000 the previous year, the article says.
A representative from Colle Farmers Market says people are starting to become more aware of the greater health benefits, as well as the importance of buying local. "Most organic produce is fresher and more healthy," the Colle rep says. "Instead of consuming foods with preservatives and pesticides, people are finding a higher value in buying all natural, organic products from organic farms."
In the article, Christina Nicholson, a manager at a natural foods coop, says, "It's greener, it's fresher and it's grown closer to home, so families are buying more of it. When that all comes together, it drives what I think is a healthier economy."
The Colle rep says with the rise in income, more farmers might be inclined to make the necessary steps to get certified. "Organic certification is a really big process these days, and many farms can't afford it," he says. "However, if farmers realize there is money to be made in organic farming, they might be prompted to adopt sustainable practices. Hopefully, our organic farmers continue to prosper and people keep purchasing organic produce."
Colle Farmers Market is an E-Commerce enabled community that is passionate about sustainable consumption and responsible conservation. The Colle movement is dedicated to connecting natural product vendors, organic farmers and all people who are living an organic and natural lifestyle.
#####