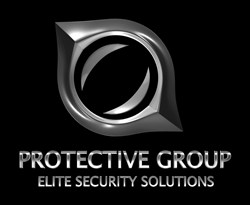 Bohemia, NY (PRWEB) September 18, 2013
The Protective Group, an insurance investigator provider, comments on an article published by the Daily News, which details how a New York doctor is being accused of stealing insurance money from Beth Israel Medical Center.
According to a September 11th article published by the Daily News titled, "New York doctor busted for allegedly stealing $267,000 in insurance money," Dr. Lawrence Levitan, a doctor at Beth Israel Medical Center, allegedly deposited insurance checks directly into his personal bank account and never gave the hospital its share. The article states, "Instead of letting a contractor for the hospital handle billing as was common practice, Levitan did the work himself." And by doing so, the article says he was able to keep the money in his own account.
John Monderine, CEO of The Protective Group, a leading security company, says that an insurance investigator can be used in situations such as this one to prevent employee theft and fraud.
"Big businesses and organizations, like hospitals, are often at risk for insurance fraud," he says. "In order to track down illegal behavior and prevent fraud from happening again, it is extremely important to hire a private insurance investigator. In most cases, there are multiple parties who handle billing and receive insurance checks, so it can be hard for an internal employee to track the money flow. If there had been an insurance investigator present at the hospital, this incident may not have happened."
The Protective Group is an elite full service private security firm with specializations in special event security, corporate security, private investigators, insurance investigators and surveillance. Its top-notch professional security guards have over 150 years of combined law enforcement service and its security personnel are physically fit, professional, athletic, and completely dedicated to ensuring events proceed without a hitch. From charity runs and fashion shows, to fundraisers and art shows, The Protective Group instills confidence and assures safety at an exclusive event or place of business.
#####