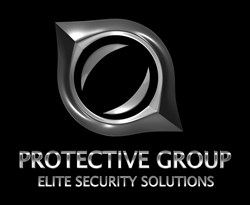 Bohemia, NY (PRWEB) September 19, 2013
The Protective Group, a private investigator provider, comments on an article published by Reuters which details how more Swiss private banks are being investigated by U.S. tax officials.
According to a September 11th article published by the Reuters titled, "Another Swiss Private Bank Under U.S. Tax Investigators' Spotlight," Rahn & Bodmer, a second-tier private Swiss bank, is being investigated by U.S. authorities due to alleged tax evasion. The article says the investigation comes after "a recent deal to allow some Swiss banks to pay fines instead of facing prosecution for tax evasion by their U.S. customers."
Rahn & Bodmer, like many other Swiss banks, allegedly helped Americans conceal their assets to avoid paying taxes. If in violation, the bank will have to "disclose information and face penalties of up to 50 percent of assets they manage for wealthy Americans."
John Monderine, CEO of The Protective Group, a leading private investigator provider, says the Internal Revenue Service uses investigators to determine tax fraud.
"Investigators are very important for tax fraud cases," he says. "Banks, accountants and financial advisors are usually the ones guilty of committing tax fraud. Even though many of these entities are required to supply their financial data, the IRS will usually deploy a private investigator to follow the money trail and make sure all reported earnings and expenses are legitimate."
The Protective Group is an elite full service private security firm with specializations in special event security, corporate security, private investigators, insurance investigators and surveillance. Its top-notch professional security guards have over 150 years of combined law enforcement service and its security personnel are physically fit, professional, athletic, and completely dedicated to ensuring events proceed without a hitch. From charity runs and fashion shows, to fundraisers and art shows, The Protective Group instills confidence and assures safety at an exclusive event or place of business.
#####