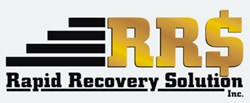 Bohemia, NY (PRWEB) September 19, 2013
Rapid Recovery Solution, Inc. encourages consumers to be savvy about their borrowing practices and approach mortgage loans responsibly.
According to a September 17 article from Fox Business titled "The Right Way to Pay Off Debt to Get a Mortgage," there are a number of steps and considerations all prospective homeowners should take into account. As interest rates and real estate prices rise, long-term financing is becoming increasingly difficult to acquire. Real income is of supreme importance now, which consists of anticipated monthly payments less outstanding debt. The key is to maximize this figure.
The best way a consumer can achieve this is by paying off financial obligations as soon as the home buying process initiates. Satisfying substantial loans like student debt conveys responsible financial management to prospective lenders. This can often be done pre-contract and during the escrow process. Furthermore, refinancing while applying for mortgages can complicate the process. If possible, it's best to pay off these obligations in full, which often involves closing out the accounts entirely.
John Monderine, CEO of Rapid Recovery Solutions, weighs in, "Standards for debt approval are clearly more restricting, so consumers must be proactive in satisfying their debts. The days of blind mortgage lending pre-Great Recession are behind us. As a collection agency, it is common practice to advocate for satisfying outstanding obligations before obtaining new debt. The article assures Americans that such action is both necessary and viable for most."
Founded in 2006, Rapid Recovery Solution, Inc. is headquartered at the highest point of beautiful Long Island. Rapid Recovery Collection Agency is committed to recovering your funds. We believe that every debtor has the ability to pay if motivated correctly. We DO NOT alienate the debtors; we attempt to align with them and offer a number of ways to resolve not only your debt but also all their debts.