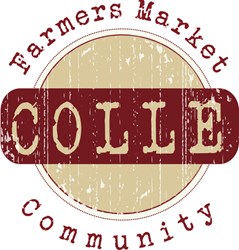 Bohemia, NY (PRWEB) September 26, 2013
Colle Farmers Market, an organic food advocate, responds to an article published by Bloomberg on September 16th, which explores a new study that found a diet rich in fruits and vegetables can help to reduce cell aging.
According to the Bloomberg article titled "Veggie-Heavy Stress Reduction Regimen Shown to Modify Cell Aging," a new study published in the Lancet medical journal found that diets rich in unprocessed foods, and fruits and vegetables, combined with stress management, can actually reverse signs of aging cells. While the diet was not strictly vegetarian, the article says subjects were encouraged to eat largely whole foods, few refined carbohydrates and a lot of fruits and vegetables. The article says researchers found that this type of diet could increase the lifetime of telomeres, the "ends of chromosomes linked to aging."
In the article, lead researcher Dean Ornish says, "So often, people think it has to be a new drug or laser, something really high-tech and expensive, to be powerful. Our studies are showing that simple changes in our lifestyle have powerful impacts in ways that we can measure."
A representative from Colle Farmers Market says this is groundbreaking research that could drive more people to begin eating fresh, organic foods. "While many people do understand the benefits of eating organic food, this research is solid research that proves eating organic, unprocessed, natural food actually helps you age slower," the rep says. "That could not only be a huge selling point for the organic food industry, but it could also be a huge development for doctors and physicians who implement anti-aging regimens. Now, people don't need medications, if they start early and implement an organic diet, they can help decrease signs of aging."
Colle Farmers Market is an E-Commerce enabled community that is passionate about sustainable consumption and responsible conservation. The Colle movement is dedicated to connecting natural product vendors, organic farmers and all people who are living an organic and natural lifestyle.
#####