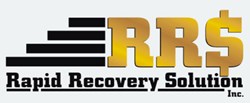 Bohemia, NY (PRWEB) September 20, 2013
Rapid Recovery Solution, Inc. anticipates a modest shakeup in the mortgage market, as interest rates remain low.
According to a September 18 article from Forbes titled "Bernanke Is Terrified Of Higher Mortgage Rates And The Debt Ceiling Debate," the Federal Reserve's announcement to continue stimulus spending is having immediate affects on the real estate market. Its chairman, Ben Bernanke, cited mortgages in his announcement speech as a plausible area of concern, with increased payments potentially hitting Americans hard.
Economists and consumers have observed an increase in mortgage rates even before Tuesday's press conference. In the past quarter, Goldman Sachs reported a 1.2 percent growth on 30-year fixed interest mortgages. For the average consumers, this could equate to hundreds of dollars in monthly payments. Moreover, home builder stocks like Toll Brothers and KB Home spiked, anticipating a surge in new development.
John Monderine, CEO of Rapid Recovery Solutions, offers his take. "Commercial debt collection agencies were as surprised as all Americans by Bernanke's decision. This could certainly have major implications on mortgages." Monderine continues. "Home loan customers are among the few groups of borrowing displeased with this development. Larger changed could be ahead, however, when Bernanke leaves the position in January."
Founded in 2006, Rapid Recovery Solution, Inc. is headquartered at the highest point of beautiful Long Island. Rapid Recovery Collection Agency is committed to recovering your funds. We believe that every debtor has the ability to pay if motivated correctly. We DO NOT alienate the debtors; we attempt to align with them and offer a number of ways to resolve not only your debt but also all their debts.
#####