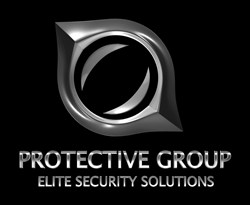 Bohemia, NY (PRWEB) September 20, 2013
The Protective Group, responds to a September 17th article published by NBC News, regarding President Obama's orders to inspect the security personnel working in federal agencies and how security measures need to be reinforced.
According to the NBC News article titled "Obama orders security review after DC shooting, Defense Department report," the president has ordered security measures for federal agencies to be inspected. The article stated that, "contractors were too easily allowed to get local day passes without the mandatory screening" and as a result, security protocols at all Navy and Marine Installations are to be examined.
In the article, President Obama says, "The fact that we do not have a firm enough background-check system is something that makes us more vulnerable to these kinds of massing shoots," and "ultimately this is something that Congress is going to have to act on."
The president has also ordered Congress to quickly take action implementing stricter background checks for gun purchases.
John Monderine, CEO of the Protective Group, a leading corporate security company, believes that after this incident it is crucial for all security gaps to be filled.
"Security protocol at Navy and Marine installations should be the best around, and if their security personnel have gaps in their system, it is possible that many other security systems have gaps that need to be filled as well," he says. "In order to best avoid situations such as this one from happening anywhere, it is important to employ a good security company to ensure that the system in place is sound and secure."
Monderine says many federal agencies have become lax in terms of security. "I think everyone's relaxed a bit, but attacks like this should be more than a wake up call, they should be reasons for stricter rules and regulations," he says. "Security measures in all federal agencies need to be restructured and strengthened. If someone like this can break through security at a naval yard, then that means some big changes need to happen. This was an unnecessary tragedy that could have been prevented with proper security measures."
The Protective Group is an elite full service private security firm with specializations in special event security, corporate security, private investigators, insurance investigators and surveillance. Its top-notch professional security guards have over 150 years of combined law enforcement service and its security personnel are physically fit, professional, athletic, and completely dedicated to ensuring events proceed without a hitch. From charity runs and fashion shows, to fundraisers and art shows, The Protective Group instills confidence and assures safety at an exclusive event or place of business.
#####