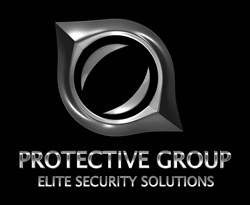 Bohemia, NY (PRWEB) September 21, 2013
The Protective Group, a leader in event security, responds to an article published by TIME, which details an impending investigation that should answer questions as to why Navy Yard shooter Aaron Alexis was able to receive security clearance in spite of a personal history indicating capricious and dangerous behavior.
According to the article published by TIME on September 18th titled "Senators Call For Investigation Into Navy Yard Shooter's Security Clearance," four U.S. Senators wrote a letter requesting that the inspector general of the federal Office of Personnel Management (OPM) provides details as to how Alexis, who has a history of legal troubles, was granted access to provide "sensitive work." The article says that OPM's Federal Investigative Service, which is responsible for conducting 90 percent of government background checks, has been repeatedly chastised for poor safeguards and quality controls.
In the article, Patrick McFarland, Office of Personnel Management inspector general, says, "I am here to inform you that there is an alarmingly insufficient level of oversight of the federal investigative services program…. The lack of independent verification of the organization that conducts these important background investigations is a clear threat to national security."
John Monderine, CEO of the Protective Group, a leading event security company, says that this tragic event exemplifies the importance of conducting proper background investigations.
"What we have here is an extreme illustration of what happens when security safeguards fail. An individual with Alexis' history should never have received clearance to work in an area that contains such sensitive information. I think that the organization in charge needs a refurbishing of their infrastructure so that they can reconfigure what didn't work this time. With the proper safety measurements in place, a preventable tragedy like this should never happen again."
Monderine says this tragedy will be a necessary learning experience for those looking to enter the security field. "When it comes to working any type of security job, you cannot cut corners," he says. "At the end of the day, we are protecting people's lives, and nothing is more important than that."
The Protective Group is an elite full service private security firm with specializations in special event security, corporate security, private investigators, insurance investigators and surveillance. Its top-notch professional security guards have over 150 years of combined law enforcement service and its security personnel are physically fit, professional, athletic, and completely dedicated to ensuring events proceed without a hitch. From charity runs and fashion shows, to fundraisers and art shows, The Protective Group instills confidence and assures safety at an exclusive event or place of business.
#####