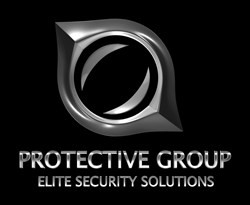 Bohemia, NY (PRWEB) September 23, 2013
The Protective Group, a leading security guards provider, responds to a September 18th article published by East Bay Express, which discusses how some Oakland, California residents pay a private security company to patrol their neighborhoods.
According to the East Bay Express article titled, "The Case for Private Security Guards," Oakland hills residents have reported a lack of police officers in the area even though burglaries have dramatically increased by about 40 percent. The article says Oakland police have admitted to focusing on other high-crime areas in the flatland areas. In order to thwart crime, some Oakland residents have resorted to paying private security companies to patrol their streets.
The article says the high crime areas in Oakland need police the most, but residents in the hills also need protection too. Crime in the area rose over 40 percent in the past two years. The article says incorporating private patrol fees into taxes for hills residents could be a solution to the problem.
John Monderine, CEO of The Protective Group, a leading security company, says adding private security guards to neighborhoods could help decrease crime. "Security guards are well-trained and highly capable to protecting large areas," he says. "A 40 percent increase in crime in one area is a big problem and security guards could help deter criminals from targeting those areas. Most cops make six figures, hiring a private security company to make up for the lost man power would be cheaper in the long run and beneficial to residents."
The Protective Group is an elite full service private security firm with specializations in special event security, corporate security, private investigators, insurance investigators and surveillance. Its top-notch professional security guards have over 150 years of combined law enforcement service and its security personnel are physically fit, professional, athletic, and completely dedicated to ensuring events proceed without a hitch. From charity runs and fashion shows, to fundraisers and art shows, The Protective Group instills confidence and assures safety at an exclusive event or place of business.
#####