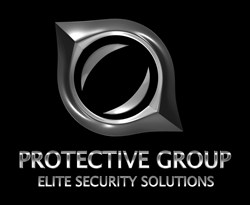 Bohemia, NY (PRWEB) September 24, 2013
The Protective Group responds to a September 23rd article published by NBC New York, regarding increased New York Police Department security in the city as a result of the recent mall shooting in Kenya.
According to the NBC New York article titled, "NYPD Steps Up Security in Response to Kenya Attack," the NYPD has increased security at key locations throughout New York City even though there have been no specific threats made. The article says, "Counter-terror units have been deployed throughout the city and extra officers were on the streets Sunday, especially in heavily trafficked areas like Times Square and Penn Station."
In the article, NYPD spokesman John McCarthy says, "We keep track of events across the globe as they unfold and we adjust our counter terrorism efforts accordingly." The NYPD has increased security despite the lack of specific threats to the city as a precaution.
John Monderine, CEO of the Protective Group, a leading event security company, believes that this is a very smart move by the NYPD. Monderine says, "Not only is it smart to have increased security to prevent anything from happening, but it is also a good way to help the public feel safe and able to go on with their daily routine."
By providing people with an increased feeling of security and safety it ultimately creates less chaos and there is much less chance for something bad to happen. "Precautionary decisions are often the most important in security situations like this one because it shows that efforts as being made to protect the public," Monderine says.
The Protective Group is an elite full service private security firm with specializations in special event security, corporate security, private investigators, insurance investigators and surveillance. Its top-notch professional security guards have over 150 years of combined law enforcement service and its security personnel are physically fit, professional, athletic, and completely dedicated to ensuring events proceed without a hitch. From charity runs and fashion shows, to fundraisers and art shows, The Protective Group instills confidence and assures safety at an exclusive event or place of business.
#####