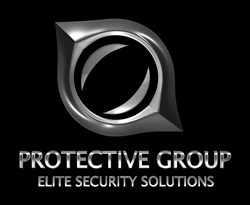 Bohemia, NY (PRWEB) September 26, 2013
The Protective Group responds to a September 23rd article published by KIMA TV, regarding how a private investigator in Washington was jailed due to allegedly intimidating witnesses and victims of a crime.
According to the KIMA TV article titled, "Private investigator accused of intimidating witnesses and crime victims, a private investigator from Yakima County, Washington was put in jail after being accused of intimidating witnesses and crime victims. The article says the private investigator is connected to a kidnapping case that has been under investigation since March. Allegedly hired by one of the people arrested in the kidnapping case, the private investigator was accused of offering a deal to crime victims and threatening their personal safety if they did not cooperate.
In the article, Yakima County Sheriff's Detective Sergeant Mike Russell says, "The criminal justice system runs and is affected based on witness and victim testimony to help us to hold people accountable with the things they do in the courts and when that is hampered in any way, it really causes great concern for the entire criminal justice system as a whole," said Yakima County Sheriff's Detective Sergeant Mike Russell."
John Monderine, CEO of the Protective Group, a leading private investigator provider, says this case places a negative light on the private security industry. "Private investigators are meant to promote justice, ensure personal safety, and help find information that might be overlooked," he says. "While many private investigators are hired to dig up dirt, it's unacceptable to tamper with witnesses or victims in a serious case. It's illegal and that's not what private investigators do. Our investigators get you the information you need legally and treat every case with the utmost professionalism."
The Protective Group is an elite full service private security firm with specializations in special event security, corporate security, private investigators, insurance investigators and surveillance. Its top-notch professional security guards have over 150 years of combined law enforcement service and its security personnel are physically fit, professional, athletic, and completely dedicated to ensuring events proceed without a hitch. From charity runs and fashion shows, to fundraisers and art shows, The Protective Group instills confidence and assures safety at an exclusive event or place of business.