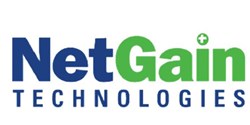 US Teks' customer-first policies and corporate culture are an ideal fit for NetGain
(PRWEB) September 26, 2013
NetGain Technologies has expanded into a new market yet again by acquiring U.S. Teks, a managed information technology services partner based in Birmingham, Ala.
Founded in 2001, US Teks is dedicated to delivering top-grade customer service to small businesses in the Alabama area. U.S. Teks was ranked 3rd in the world on MSPMentor's top 100 small business edition.
"U.S. Teks' customer-first policies and corporate culture are an ideal fit for NetGain," said Mark Jacobson, CEO of NetGain Technologies. "We are thrilled to expand into this new market and to gain this new technology partner."
Paul Franks, founder and CEO of U.S. Teks, was similarly enthusiastic about the partnership.
"Through this acquisition, US Teks will gain the ability to both increase and improve the quality of our offerings," said Franks. "We will have new opportunities that all of us at US Teks are excited to pursue.
This acquisition marks NetGain Technologies' fifth expansion in three years. Most recently, the company acquired NCDTech, a leading provider of managed I.T. services and business technology consulting in the St. Louis area. As in the past, NetGain Technologies will leave U.S. Teks' current team in place, allowing service to all of its business clients to continue unabated.
About NetGain Technologies:
NetGain Technologies is a leading provider in the design, procurement, implementation and management of high-performance IT solutions. With services ranked among the best in the nation and world by CRN Tech Elite and MSPmentor respectively, a multi-state regional footprint and almost three decades of experience; we've helped over 1,000 unique clients thrive by leveraging our best-in-class service and support programs. Our highly qualified and experienced professionals align our best-in-class support programs to meet our clients' needs for positive business outcomes.