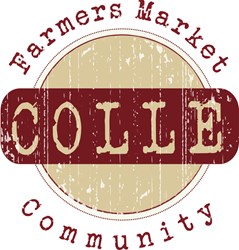 Bohemia, NY (PRWEB) September 30, 2013
Colle Farmers Market, an advocate for local vegetables, responds to an article published by the Badger Herald on September 20th, which discusses how Dane County, Wisconsin is leasing land in one of its parks for organic farming.
According to the Badger Herald article titled "Dane County to lease land for organic farming," the county announced it would be leasing 24 acres of CamRock County Park to a farmer for organic farming purposes. As part of its "Organic Agriculture Lands" initiative, the county plans to lease the land for five years to the farmer. The article says the county would begin accepting proposals from farmers starting December 2 before leasing the property.
Dane County Executive Joe Parisi says the growing trend of organic and sustainable farming prompted the project. "Agriculture and local foods are a growing business in our region and everywhere, and one of the challenges our growers run into in Dane County is finding available land," Parisi says in the article.
A representative from Colle Farmers Market says Dane County's initiative is a great way to get local farmers involved in growing organic produce. "It's a pleasure to see the state and county governments sparking interest in organic farming," he says. "By designating part of a county park for organic farming, it's showing growers that the state supports organic practices and wants organic farmers to thrive. This is a win-win situation for Dane County, Wisconsin."
The Colle rep also says that programs like this could help county or state parks grow revenue. "Much of the land in this country is developed and often times, new farmers deem it difficult to find available land," the rep says. "This will help the state get more money, while letting farmers grow organic local vegetables. It's definitely one way to stimulate the local economies. I hope other counties across the country take one from Dane's book."
Colle Farmers Market is an E-Commerce enabled community that is passionate about sustainable consumption and responsible conservation. The Colle movement is dedicated to connecting natural product vendors, organic farmers and all people who are living an organic and natural lifestyle.