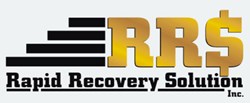 Bohemia, NY (PRWEB) September 27, 2013
Rapid Recovery Solution, Inc. offers explanations for a sustained rate of low consumer spending even as overall debt depletes.
According to a September 25 article from Bloomberg titled "Americans Are Shedding Debt, Will They Spend" the sum of household assets across the country totals $88.4 trillion, a $21.7 trillion increase over the last four years. More importantly, the asset-liability ratio sits at a respectable 6.5, its highest peak since 2002. Economists credit rising stock and real estate prices, and a nationwide effort to pay off or write off debt throughout the economic recovery.
Consumer spending, however, is progressing at a noticeably slower rate. Even as overall wealth swells, unemployment remains high and Americans claim only modest equity in their homes. Moreover, "total credit to the private sector -- that is, to households and businesses -- stood at 156 percent of gross domestic product as of June 30," according to the article. Economists maintain that any figure over 100 is considered detrimental to economic performance.
John Monderine, CEO of Rapid Recovery Solutions, provides his perspective. "Rapid, along with most consumer and commercial debt collection agencies, has witnessed the varying rates between debt depletion and overall spending. This is, of course, to be expected. The media and politicians have labeled the last five years the 'Great Recession,' so hesitation towards spending is to be expected." Monderine continues. "I encourage to consumers to alter their buying practices towards responsible investments, and utilize 'good debt,' including durable goods and college loans."
Founded in 2006, Rapid Recovery Solutions is located on beautiful Long Island. Rapid recovery collection agency is committed to recovering your funds. They believe that every debtor has the ability to pay if motivated correctly. They don't alienate the debtors; RRS attempts to align with them and offer a number of ways to resolve not only your debt but also all their debts.
#####