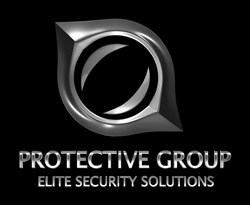 Bohemia, NY (PRWEB) September 27, 2013
The Protective Group responds to a September 25th article published by Reuters, which discusses how federal agents documented over 300 instances of falsified background checks performed by private contractors.
According to the Reuters article titled, "Exclusive: Hundreds of U.S. Security Clearances Seen Falsified", the federal government documented approximately 350 situations where U.S. Office of Personnel Management background checks performed by private contractors were deemed fraudulent in various recent court cases. The article says, "The 350 falsified reports represent only a small percentage of the number of background investigations conducted each year."
However, John Monderine, CEO of the Protective Group, a leading insurance investigator provider, says this shows that there are some severely weak links in federal security processes.
"The contracted investigators obviously fudged reports and made false statements to ensure security clearance," he says. "This is something that the government really needs to get a handle on. As we've seen recently, there were many instances where a person committed an act of terror when after being previously cleared by the U.S. government. I think it's time that the U.S. Office of Personnel Management investigates the security companies it hires for these background checks. Or, the government should run background checks themselves to ensure optimal security. Either way, 350 false background checks is a serious security breach."
The Protective Group is an elite full service private security firm with specializations in special event security, corporate security, private investigators, insurance investigators and surveillance. Its top-notch professional security guards have over 150 years of combined law enforcement service and its security personnel are physically fit, professional, athletic, and completely dedicated to ensuring events proceed without a hitch. From charity runs and fashion shows, to fundraisers and art shows, The Protective Group instills confidence and assures safety at an exclusive event or place of business.