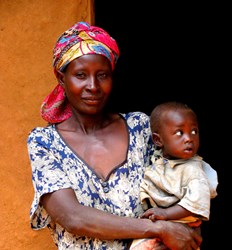 the student experience will culminate with an understanding of how Africa is helping Africa by creating economic growth, community-based education and health care.
San Francisco, California (PRWEB) November 07, 2013
Child Family Health International (CFHI), a leader in global health education has announced program expansion into its seventh location, Uganda. The non-profit, recognized by the United Nations and headquartered in San Francisco, places health professions students alongside native physicians and community members in developing countries to better understand global health realities. CFHI is known for its novel approach that focuses on strengths in developing communities to showcase healthcare providers and others working in innovative ways to provide quality healthcare, despite challenges of poverty and limited resources.
CFHI Executive Director, Dr. Jessica Evert, a faculty member at University of California San Francisco, discussed the uniqueness of the new program site in Uganda. "We are partnering with a self-identified 'activated community' that is working at the grassroots level to address multifaceted interactions between poverty, ill health, lack of education, and the need for empowerment in sub-Saharan Africa." Programs in Uganda focus on nutrition and sustainable agriculture, as well as HIV and women and child's health. CFHI Uganda Local Coordinator, Trina Moyles points out the ironies highlighted by the program, "Students see malnutrition in the bread basket of East Africa, understanding how hunger can happen when the hillsides are lush and ripe for growing nutritious foods." CFHI's Uganda programs also highlight an organization employing HIV positive patients who have improved their health with HIV medications and provide personal testimony of the need for testing and treatment. CFHI Founder and Stanford Associate Professor, Dr. Evaleen Jones says, "the student experience will culminate with an understanding of how Africa is helping Africa by creating economic growth, community-based education and health care."
CFHI's new Uganda programs, as well as those in 6 other countries, showcase the United Nations' Millennium Development Goals. A recent study on CFHI program impacts, featured in American Association of Medical College's journal Academic Medicine, shows gains in understanding of culture, public health, community medicine, and the larger context of global health challenges. This unique understanding of health, beyond the myopic lens of each patient encounter, is key for shaping student understanding as they join the healthcare workforce. Increasing evidence shows poor health is in many ways determined by behaviors and forces outside the hospital bed or clinic exam table, and CFHI programs in East Africa highlight challenges and successes in addressing these issues.
Founded in 1992, CFHI (http://www.cfhi.org) is a non-governmental organization (NGO) operating at the grassroots level to provide transformative global health education experiences and community empowerment in underserved communities around the world. CFHI offers 20+ Global Health Education Programs designed to broaden students' perspectives about global health - as well as a variety of community health initiatives and projects - in developing countries including Argentina, Bolivia, Ecuador, India, Mexico, South Africa, and Uganda. More than 7,000 students have participated in CFHI programs to date. CFHI is an NGO in Special Consultative Status with the Economic and Social Council of the United Nations (ECOSOC).