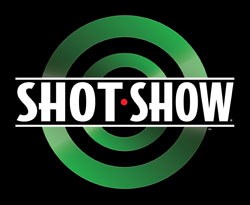 Visit the Adams Arms team at booth number 8207.
Odessa, FL (PRWEB) January 16, 2014
This year, Adams Arms is an exhibitor at SHOT Show 2014, the largest shooting, hunting, and outdoor trade show located in Las Vegas, Nevada. SHOT Show is held annually, sponsored by the National Shooting Sports Foundation, and showcases firearms, ammunition, optics and more. Running for four days, the trade show starts Tuesday, January 14th and goes through Friday, January 17th.
You can visit the Adams Arms team at booth number 8207 where they will be exhibiting some of the newest products they have to offer. Notably, the Adams Arms 300 BLK Rifle with XLP (low profile gas block) made possible by the new line of VooDoo Innovations 300 Blackout Barrels and the XLP. Also being exhibited, is the new Competition Optics Ready (COR) Rifle with the new line of Kryptek Rifles. In addition to the booth, these products can be seen on display in the SHOT Show new products section.
The XLP is the answer to the biggest complaint shooters have regarding building a Piston Driven AR 15. It is a low profile system that will fit under any major manufacturer hand guard/ rail system. The XLP also has nine adjustable settings, compared to the traditional three, which allows for infinite adjustment to gas pressure to suit any type of ammo or any length barrel system.
Launched on Black Friday, the revolutionary COR will redefine the AR 15. Among the new features a Hiperfire trigger and Magpul Original Equipment stock and grip have been added. The COR also includes Adams Arms' Low Mass Carrier for Piston Rifles which is 21% lighter than traditional carriers. Keep a look out in the first quarter of 2014 when VooDoo Innovations launches a Direct Impingement version of the Low Mass Carrier. Read more about the COR here.
Founded in 2007, Adams Arms is a leading manufacturer of firearms and firearm related accessories for AR-15/M-16 Rifle platforms. To meet the needs of the modern day shooter, Adams Arms is dedicated to developing cutting edge technology. Known for their AR-15 Piston Driven System, that improves performance and minimizes maintenance costs, Adams Arms is unmatched by anyone else in their industry. All Adams Arms products are made here in the USA and come with a Life-Time Warranty. For more information on any of the Adams Arms products please visit http://www.adamsarms.net.