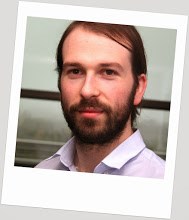 Tony has proved himself to be a valuable and crucial asset to the company and we are delighted that he is staying with us.
Dublin, Ireland (PRWEB) January 31, 2014
The latest addition to Suntico's Research and Development division joins following the completion of a successful internship. Tony joined the team through JobBridge, the Irish National Internship Scheme, where he excelled throughout his internship period, playing a vital role in the development of Suntico's social workplace technology.
This new appointment is the latest in a period of growth for Suntico, the social workplace application for companies that use Sage accounting software. Suntico recently launched into the American and Canadian markets, providing a mobile and collaborative solution for users of Sage 50 US (formerly Sage Peachtree) and Sage 50 Accounting (formerly Simply Accounting).
Tony, a keen amateur archer, holds a Bachelor of Science degree in Physics and Chemistry of Advanced Materials from Trinity College Dublin completing his final year thesis in IMEC Belgium, a world leading research center for micro and nano-electronics.
Derek Stewart, CEO of Suntico says:
"Tony has proved himself to be a valuable and crucial asset to the company and we are delighted that he is staying with us. The success of his placement has encouraged us to utilize the Irish talent pool within the JobBridge scheme and we are now happy to be working with three new interns."