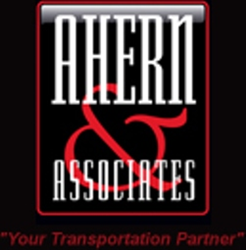 Ahern & Associates are proud to provide the transportation and financial support necessary for the emergency response effort.
Phoenix, Arizona (PRWEB) May 20, 2014
In 2013, trucking and transportation consulting firm Ahern & Associates and CEO Andy Ahern received the prestigious Hunger Hero award from St. Mary's Food Bank Alliance for his fund raising efforts and support over the years. Now for the second year running they have presented him with the award for his "significant and vital role" in supporting their hunger relief efforts throughout the USA. Alongside his regular business activities as CEO of the highly successful trucking and logistics management consultancy firm Andy has been dedicating his time and energy to raising money and supporting their work twice a year for many years. In addition to his previous Hunger Hero award in 2013, his dedication and considerable contributions led to his naming as a foundation sponsor of St. Mary's Food Bank for nearly 16 years.
The St. Mary's Alliance is the largest food bank in the world, and are a first emergency response service providing important disaster relief to individuals in need all over the United States. They have been on the site of almost every major national disaster since its founding and in 2013 they were instrumental in the relief effort following the Oklahoma tornado disasters. Of every dollar received 96 cents goes directly to their work providing meals to children in need and the elderly in emergency zones with every $25 providing 175 meals for families. Despite their impressive reach their website provides some sobering statistics with 1 in 4 children in the USA and 1 in 7 of the elderly living in poverty. In a country that is supposedly the wealthiest in the world the prevalence of these problems is often overlooked, particularly in the wake of a harsh winter and another year of high inflation.
Andy Ahern was quoted as saying, "Ahern & Associates are proud to provide the transportation and financial support necessary for the emergency response effort."
The trucking industry has always been extensively involved in disaster relief efforts across America with road freight often being the only option to bring vital supplies to affected areas. Andy Ahern has taken this involvement a step further with his semi-annual fund raising drives which every year raise tens of thousands of dollars for the food bank alliance from trucking company owners and figureheads. With an estimated 47 million people in America alone currently living with food insecurity there has never been a greater need for this sort of support for The St Mary's Food Bank Alliance and Andy Ahern is already looking forward to his "Christmas in July" fund raising drive this year.
For more information on Ahern & Associates, please call 602-242-1030 or visit http://www.ahern-ltd.com. To help with St Mary's good work you can visit them at http://www.firstfoodbank.org/.
About Ahern & Associates, Ltd.
Ahern and Associates is North America's leading trucking and transportation management consulting firm. The skilled consultants at Ahern and Associates specialize in mergers and acquisitions of trucking and logistics companies as well as the restructuring and evaluation of existing carriers that seek to increase operating efficiency and improve profitability. Since 1987, Ahern and Associates has aided hundreds of buyers in the acquisition of trucking and logistics companies throughout the U.S. and Canada as well as assisting many transportation and logistics companies in reducing their overall operating costs and increasing their profitability. For more information, please call 602-242-1030 or visit http://www.ahern-ltd.com.