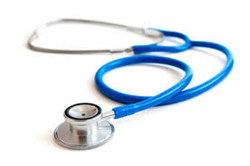 Baxter Abacus TPN Calculation Software is recalled (Class I) because software errors may cause toxic/overdose symptoms
San Diego, CA (PRWEB) May 29, 2014
AttorneyOne.com, a recognized authority on law, update the website daily regarding all the latest information from the FDA on safety alerts for Baxter Abacus TPN Calculation Software.
The FDA announced on May 22, that Baxter Abacus TPN Calculation Software is recalled (Class I) because software errors may cause toxic/overdose symptoms. The Abacus Total Parenteral Nutrition (TPN) Calculation Software is a Windows-based software application used by pharmacists to calculate or order TPN formulas for the nutritional needs of patients who cannot eat or drink by mouth.
FDA's reason for the recall is that software failures can put patients at risk for toxic or overdose symptoms including fatigue, dizziness, vomiting, or nausea and more severe symptoms like cardiac arrhythmia, pulmonary edema, congestive heart failure and seizures. The symptoms may be life-threatening for high risk patients. The affected products include: ABACUS Total Parenteral Nutrition Calculation Software, v3.1, v3.0, v2.1, and v2.0.
Taking into consideration the latest developments, AttorneyOne.com monitors daily and update the website providing accurate information on all relevant FDA safety alerts. Sean Burke, director of Media Relations at AttorneyOne.com, adds, "We are determined to keep an eye on FDA announcements concerning Baxter Abacus TPN Calculation Software and inform the public. For that reason," he continues, "our focus should squarely fall on investigating these safety alerts and getting the word out."
The US FDA informs "On April 21, 2014, Baxter sent an Urgent Device Correction letter to all affected customers. Baxter's letter directed customers to contact Baxter to ensure that the ABACUS software is configured correctly." And the Agency recommends "Customers with a software version earlier than 3.1 will have software version 3.1 installed that addresses the issues in the recall. In addition, Baxter Support Services will schedule upgrades and assist customers with establishing the proper ABACUS configuration in the customers' facilities."
AttorneyOne.com has further information on Baxter Abacus TPN Calculation Software at the website including latest major drug and medical products law news.
Headquartered in San Diego, CA Attorney One was founded in 2004 and is not a law firm. They offer a nationwide legal service which helps consumers find the best representation for their legal needs. You can learn more about Attorney One at our website http://www.attorneyone.com. You can also find us on Facebook at http://www.facebook.com/AttorneyOne. Checkout earlier news from us at http://www.prweb.com/releases/2014/05/prweb11888835.htm