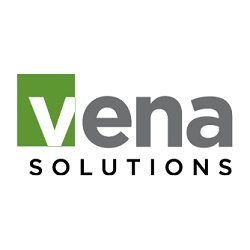 "[Darrell's] proven track record in other strategic roles...make him a perfect fit for Vena's collaborative, forward-looking culture"- Don Mal, CEO, Vena Solutions
Toronto, Ontario (PRWEB) June 05, 2014
Vena Solutions, a leading provider of Corporate Performance Management (CPM) cloud-based software, is pleased to announce the appointment of Darrell Cox, CPA, CA to the role of Chief Financial Officer.
Cox brings more than 15 years of senior leadership experience in finance, business development and general management to his new role. Formerly the VP of Finance at Freshbooks, a highly successful SaaS software company, he has also held numerous senior-level positions at Wind Mobile, Virgin Mobile and Rogers Communications.
"We are fortunate to have Darrell on board,"says Don Mal, CEO, Vena Solutions. "His proven track record in other strategic roles, coupled with his intimate knowledge of the driving forces behind accurate, timely financial processes – the core value proposition of our own Vena product – make him a perfect fit for Vena's collaborative, forward-looking culture."
Cox takes over the CFO reins from Tim Dearden, who has been pointed as Vena's Chief Strategy Officer and Managing Director, focusing on Global Strategy and Risk and International Business Development.
"After more than 10 years of experience helping the C-Suite develop, realize and enhance business and finance strategies, I am up to the challenge of helping Vena Solutions become the market leader in the Corporate Performance Management space," says Cox.
"This is an exciting time to join Vena and I look forward to working with the Vena team as well as its growing rosters of clients and partners around the world."
Cox joins Vena as the company prepares to enter its most successful quarter to date, having accumulated significant momentum in 2013 and Q1 2014. Vena anticipates more than doubling client acquisition and revenue by the end of the year.
About Vena Solutions:
Vena Solutions is a unique, web-based application that dramatically enhances the operational efficiency of mission-critical finance and accounting processes by combining organizations' existing investments in Microsoft Excel® with the power, security, and control of an enterprise-scale solution.
Connect with us on LinkedIn!