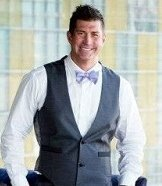 Denver, Colorado (PRWEB) June 25, 2014
Mortgage lender, Jason M. Ruedy, also known as The Home Loan Arranger, believes the state of Colorado is in the midst of the mortgage and real estate industry's busy season, and corroborates the opinions of many professionals who also work in these sectors that the busy season will continue through the month of July.
According to an article published on InsideRealEstateNew.com on June 3, 2014, authored by Dan Polimino, Broker/Owner with the Colorado Dream Home Team, Keller Williams Realty DTC and entitled, "Realtor: Prime Season Accounts for Half of Sales," almost half of all homes and condos that sell in the state of Colorado sell between April 1st and July 31st.
The article also states that the month of August is usually a relatively slow month for home sales in Colorado, and September 15 through Thanksgiving is typically the state's second busiest season of the year.
"I agree with the author of the article that appeared on InsideRealEstateNews.com. I've noticed the same exact trend. The mortgage industry correlates directly with the real estate industry in terms of busy seasons. Right now, it's the second week of June, and my mortgage business is extremely busy." -Jason M. Ruedy, The Home Loan Arranger
The InsideRealEstateNews.com article touches on another important point which is that potential home buyers should not be discouraged by a slow real estate market that typically occurs in August.
"As a mortgage broker, I've seen clients get very excited about the beginning of the home buying and selling season. My best advice to potential home buyers is to make sure your mortgage and financing is in order before the busy season begins. Since the 'prime' real estate season will be over at the end of July, there is still time to get approved for a mortgage before the second busy season starts in August."
About The Home Loan Arranger:
Mr. Jason M. Ruedy, also known as The Home Loan Arranger, has 20+ years of experience in the mortgage business. His company was built around the crucial principles of hard work, discipline, and determination. The Home Loan Arranger evaluates client applications quickly and efficiently and structures loans with the best possible terms. Mr. Ruedy is successful in achieving loan closings for clients while meeting their highest expectations. Jason M. Ruedy is ranked #2 in the state of Colorado by Scotsman Guide, which is the top leading resource for mortgage originators.
For media inquiries, please contact Mr. Jason M. Ruedy, "The Home Loan Arranger":
The Home Loan Arranger
512 Cook St #100
Denver, CO USA
Phone: (303) 862-4742
Toll Free: (877) 938-7501
http://www.thehomeloanarranger.com/