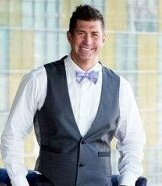 Denver, Colorado (PRWEB) June 24, 2014
Mortgage lender,Jason M. Ruedy, also known as The Home Loan Arranger, is keenly aware that many members of the "Baby Boomer" generation (individuals born between 1946 and 1964) are presently selling their existing homes - which have significant equity - and purchasing replacement homes with cash.
Many Baby Boomers purchased real estate for the first time in the early 1980s, when the median price for homes was significantly lower than it is in 2014. Now that a large percentage of these individuals have paid their original mortgages in full, and home values have gone up significantly over the course of 30 years, they are selling their existing homes for huge profits and purchasing retirement homes with the cash earned from selling.
An article published on Bloomberg.com on June 2, 2014 entitled, "Cash Deals for Homes Reach Record with Boomers Retiring" prompted Mr. Jason Ruedy to start a discussion on the same matter. Although The Home Loan Arranger understands that the Baby Boomer generation does not want the responsibility of making monthly mortgage payments, he also believes that Baby Boomers are vying for different types of real estate than individuals in younger generations.
"Home sellers often prefer to sell their homes to individuals offering to buy the properties in cash instead of with mortgages. So in a bidding war, the cash buyer is often the one who wins. I'm hoping that prospective home buyers will not read the article published on Bloomberg.com and get discouraged. I believe that Baby Boomers are looking to purchase very different types of properties than younger people - especially people in their 20s and 30s, and new families with young children."
"The Bloomberg.com article discusses the fact that a large percentage of Baby Boomers are looking for real estate in rural communities or areas that cater to older adults. So, younger individuals or families looking to purchase homes with mortgages are not necessarily going to be competing with cash-in-hand Baby Boomers." - Jason M. Ruedy, The Home Loan Arranger
In Mr. Ruedy's opinion, the Baby Boomer generation wants the peace of mind that goes along with owning a home outright. However, those that need a mortgage in order to purchase a home should work with a reputable mortgage lender to make the home buying process as quick and easy as possible.
About The Home Loan Arranger:
Mr. Jason M. Ruedy, also known as The Home Loan Arranger, has 20+ years of experience in the mortgage business. His company was built around the crucial principles of hard work, discipline, and determination. The Home Loan Arranger evaluates client applications quickly and efficiently and structures loans with the best possible terms. Mr. Ruedy is successful in achieving loan closings for clients while meeting their highest expectations. Jason M. Ruedy is ranked #2 in the state of Colorado by Scotsman Guide, which is the top leading resource for mortgage originators.
For media inquiries, please contact Mr. Jason M. Ruedy, "The Home Loan Arranger":
The Home Loan Arranger
512 Cook St #100
Denver, CO USA
Phone: (303) 862-4742
Toll Free: (877) 938-7501
http://www.thehomeloanarranger.com/