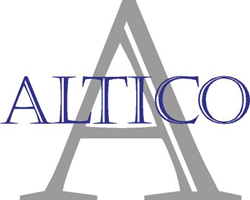 Altico continues to set ambitious goals, but not without making sure that our valued clients are spared our growth pains.
Marlborough, MA (PRWEB) June 12, 2014
Altico Advisors (http://www.AlticoAdvisors.com) one of New England's largest Microsoft Dynamics GP Value Added Resellers and long-time Ariett partner, announces the acquisition of Ariett's Microsoft Dynamics GP practice. Coupled with Altico's recent purchase of Paradigm Business Solutions, the Ariett acquisition constitutes a significant expansion of Altico's footprint in the East region.
"This is an exciting acquisition for Altico Advisors," explains Mike Kean, Altico President. "As a long-time Ariett partner, we've integrated Ariett's requisitioning and purchasing software into Microsoft Dynamics GP for our clients. With a strong, existing relationship between our two teams the transition for Ariett customers to Altico Advisors will be seamless."
Established in 2005, Altico Advisors has experienced double digit growth year over year. Altico is recognized as a premier Microsoft Dynamics partner in the Northeast and beyond. In 2013 Altico Advisors was the Microsoft Dynamics East Region Volume Partner of the Year and a member of the Microsoft President's Club.
Kean continues, "Altico continues to set ambitious goals, but not without making sure that our valued clients are spared our growth pains. Our 'client first' focus will never change. In fact, our goal for 2014 is 100% client satisfaction, which applies to existing and newly acquired clients alike. Expanding our base throughout the East region comes hand in hand with expanding our staff to serve and support our most important constituency – our Microsoft Dynamics clients."
Founded in 1990, Ariett will now focus on its purchasing and expense management software business.
"With the growth and success of the Ariett Enterprise Cloud Purchase and Expense Product suite on the Microsoft Azure platform we have made the decision to partner with Altico Advisors, a strong local Microsoft Dynamics GP partner who shares our core values, to acquire and support our remaining Dynamics GP practice," said Glenn Brodie, President of Ariett. "Altico Advisors is the perfect fit. Altico has a fast growing Microsoft Dynamics practice, their reputation is strong, and they share Ariett's commitment to excellence."
"With more than 1,000 global customers using our Purchase and Expense software, it was time to focus solely on our core business. Our existing relationship with Altico provides the confidence that Altico Advisors will take exceptional care of our Microsoft Dynamics GP clients during the transition and for the long term," said Brodie.
About Altico Advisors
Headquartered in Massachusetts, Altico Advisors implements and supports business, financial, and customer management software solutions for mid-market enterprises, primarily throughout New England. In addition, Altico provides a wide variety of integration, consulting and advisory services, such as outsourced financial services, business and IT strategy alignment, software selection, and business analytics. Altico Advisors is a NetSuite Solution Provider and a Microsoft Gold Partner. Connect with Altico Advisors on our Web site at coAdvisors.com/Contact and on our blog at coadvisors.com/blog.aspx.
About Ariett
Ariett is the leading provider of Purchasing and Expense Management Software that reduces costs for organizations and improves employee productivity by streamlining Requisition and Purchase Order Management, Accounts Payable Automation, and Travel and Expense Reporting on a single platform. We deliver innovative web-based business software in the Microsoft Azure Cloud or on-premises. Please visit http://www.ariett.com for more information and follow us @AriettInc on Twitter.