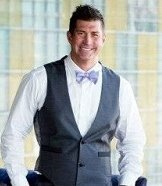 Denver, Colorado (PRWEB) June 26, 2014
Denver Mortgage Broker Jason M. Ruedy, also known as The Home Loan Arranger, warns potential home buyers that they must absolutely have their financing in order if they expect to buy a home in today's real estate market. There is an on-going trend across the United States that is causing home owners to delay putting their current homes on the market because they are worried about a lack of available inventory to purchase. In other words, they do not believe they will be able to easily find replacement homes if they sell their existing homes.
In response to an article that was published on May 20, 2014 on Money.CNN.com entitled, "I'm Too Afraid to Sell My Home," The Home Loan Arranger says, "The facts stated are absolutely accurate. I have many clients who desperately want to move, but they are worried about putting their current home on the market because replacement homes are, quite frankly, difficult to find."
The article states, "In hot real estate markets all over the country, homeowners are feeling stuck: They know they can get top dollar if they sell their home, but they fear they will have no place to go if they leave."
The article reports that the shortage of homes is especially difficult in cities such as San Francisco, Los Angeles, Boston, New York, and Washington, D.C. However, it's apparent to Jason Ruedy that the same predicament is occurring in many other areas throughout the United States.
"I'm based in Denver, Colorado, but I am licensed to help clients obtain home mortgages in both Colorado and Pennsylvania. I can tell you for a fact that people in these two geographic locations are encountering the same problem that is occurring in the major metropolitan areas listed in the Money.CNN.com article."
"The lack of available inventory is an even more difficult predicament for potential home buyers who plan to finance their future home. It's challenging to compete with all-cash buyers in a tight real estate market. However, there are a couple of ways to increase your chances of finding a replacement home if you want to sell your existing home and move to a different one: 1) Make the sale of your existing home contingent on your finding a replacement home; and 2) Choose a dependable, trustworthy, and reliable mortgage broker who will work tirelessly to make sure your loan closes on schedule." - Jason M. Ruedy, The Home Loan Arranger
About The Home Loan Arranger:
Mr. Jason M. Ruedy, also known as The Home Loan Arranger, has 20+ years of experience in the mortgage business. His company was built around the crucial principles of hard work, discipline, and determination. The Home Loan Arranger evaluates client applications quickly and efficiently and structures loans with the best possible terms. Mr. Ruedy is successful in achieving loan closings for clients while meeting their highest expectations. Jason M. Ruedy is ranked #2 in the state of Colorado by Scotsman Guide, which is the top leading resource for mortgage originators.
For media inquiries, please contact Mr. Jason M. Ruedy, "The Home Loan Arranger":
The Home Loan Arranger
512 Cook St #100
Denver, CO USA
Phone: (303) 862-4742
Toll Free: (877) 938-7501
http://www.thehomeloanarranger.com/