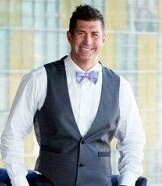 Denver, Colorado (PRWEB) July 01, 2014
Denver Mortgage Broker Jason M. Ruedy, also known as The Home Loan Arranger, is in the midst of the mortgage industry's typical busy season, and business is currently booming at his office. However, even though mortgage rates are continuing to hover at historically low numbers, he has noticed a significant decline in the demand for new home loans this year as compared to previous years.
According to a June 5, 2014 article published on Real Time Economics, which provides insight and analysis from the Wall Street Journal, entitled "Mortgage Rates are Falling, So Where are the Home Buyers," mortgage rates have fallen close to their lowest levels in nearly a year. Even so, housing demand hasn't budged much.
The article analyzes the possible reasons why many potential home buyers seem to be moving more slowly than they have in the past and why "mortgage applications have been soft."
The article's author, Nick Timiraos, states the following possible causes:

Modest declines in interest rates have been offset by modest gains in home prices
The overall level of mortgage rates matters over the long run, but the speed with which rates rose last year could have dented demand in the short run
Buyers must weigh what's for sale, what their family and job situation is, and so on
Incomes have shown little growth - making it harder for more buyers to purchase homes if prices continue to rise
Home sales are being restrained by low levels of inventory, which is pushing prices higher
Some would-be buyers don't have enough equity to sell their current home
Some potential buyers have high levels of student loan debt
"I'm a licensed mortgage lender in the states of Colorado and Pennsylvania. My business has not suffered from the lower than average level of mortgage applications discussed in the Real Time Economics article. But as a professional who has worked in the mortgage industry for more than 20 years, I agree that many potential home buyers are not making the jump to purchase a home this summer. People do not want to be put in a situation of overpaying for a house or taking on a mortgage when they have tens of thousands of dollars in student loan debt. My philosophy has always been that it's very difficult to time the market perfectly. If you think you're ready to take the plunge and buy a home, do it while mortgage interest rates are as low as they are today." - Jason M. Ruedy, The Home Loan Arranger
About The Home Loan Arranger:
Mr. Jason M. Ruedy, also known as The Home Loan Arranger, has 20+ years of experience in the mortgage business. His company was built around the crucial principles of hard work, discipline, and determination. The Home Loan Arranger evaluates client applications quickly and efficiently and structures loans with the best possible terms. Mr. Ruedy is successful in achieving loan closings for clients while meeting their highest expectations. Jason M. Ruedy is ranked #2 in the state of Colorado by Scotsman Guide, which is the top leading resource for mortgage originators.
For media inquiries, please contact Mr. Jason M. Ruedy, "The Home Loan Arranger":
The Home Loan Arranger
512 Cook St #100
Denver, CO USA
Phone: (303) 862-4742
Toll Free: (877) 938-7501
http://www.thehomeloanarranger.com/