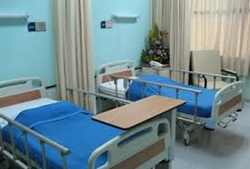 Stop distributing/using the recalled device, and quarantine the devices in your possession
San Diego, CA (PRWEB) June 26, 2014
AttorneyOne.com, a recognized authority on law, update the website daily regarding all the latest information from the FDA on Flexi-Seal CONTROL Fecal Management System Kit.
The FDA announced on June 20, that all lots of Flexi-Seal CONTROL Fecal Management System Kit, by ConvaTec Inc., are recalled (class I) as the company did not seek FDA clearance to legally market this device through the 510(k) process. This product is used to manage fecal incontinence through the collection of liquid to semi-liquid stool and to provide access to administer medications as prescribed by a physician.
FDA's reason for the recall is that the company received reports of 13 adverse events including twelve serious injuries and one death for the period February 2013 through March 2014 and did not submit a 510(k) application.
The Auto-Valve feature that is unique to this device has not consistently performed relative to the inflation and deflation of the device's retention balloon. Its use may lead to: fecal soiling of bed linen/incontinence pads leading to skin deterioration around the anus, peeling skin, and raw, irritated lesions due to skin contact with fecal matter; expulsion of the device and/or leakage; rectal damage (necrosis/ perforation/ulceration or bleeding); and death.
Taking into consideration the latest developments, AttorneyOne.com monitor daily and update the website providing accurate information on all relevant FDA safety alerts. Sean Burke, director of Media Relations at AttorneyOne.com, adds, "we are determined to keep an eye on FDA announcements concerning Flexi-Seal CONTROL Fecal Management System Kit and inform the public. For that reason," he continues, "our focus should squarely fall on investigating these safety alerts and getting the word out."
The FDA recommends "On April 29, 2014, ConvaTec Inc. sent an Urgent Voluntary Medical Device Recall letter to all affected customers. The letter identified the product, problem, and actions to be taken by the customers. Stop distributing/using the recalled device, and quarantine the devices in your possession."
AttorneyOne.com has further information on Flexi-Seal CONTROL Fecal Management System Kit at the website including latest major drug and medical products law news.
Headquartered in San Diego, CA Attorney One was founded in 2004 and is not a law firm. They offer a nationwide legal service which helps consumers find the best representation for their legal needs. You can learn more about Attorney One at our website http://www.attorneyone.com. You can also find us on Facebook at http://www.facebook.com/AttorneyOne. Checkout earlier news from us at http://www.prweb.com/releases/2014/06/prweb11971667.htm