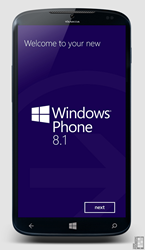 (PRWEB) August 01, 2014
Contrary to popular opinion, Windows Phone is far from down and out in the battle for our mobile affections. In fact, it is gaining market share and established itself as the third is along with iOS and android. Experitest, in a survey carried out earlier this year, revealed that the mobile testing field reflects the traction that Windows Phone8 is gaining in the market. As leaders in the mobile testing field, Experitest recognizes the importance in offering full support in the testing of Windows Phone, as well as all other OS.
The SeeTest tools are recognized for their particularly robust features that include;

Mobile testing of iOS Android, Blackberry & Windows Phone
Object identification based strongly on Native and Web recognition
Integration with a wide variety of test environments for automation
Ease of use due to recording of actions performed
Ability to run the same script on different devices and OS
Ability to run tests on multiple devices simultaneously- Automation & Manual
Advanced reporting capabilities for Manual & Automation testing
Local or remote connectivity of devices with a mobile device lab
Visit Experitest's website: http://experitest.com/
Download now: SeeTestAutomation | SeeTestManual | SeeTestCloud
About Experitest:
Experitest is the leading provider of tools for mobile test automation, manual testing, monitoring and performance, supporting all mobile OS: iOS, Android, WindowsPhone and BlackBerry.
Experitest's customer base of over 300 Fortune 500 companies includes 7 of 10 largest banks worldwide, 3 of 5 top global healthcare companies, 8 of 10 top telecommunication companies in the world.
Experitest is an HP Gold Partner (and its tools are HP certified applications) and a Microsoft VSIP partner (and its tools are Microsoft certified).