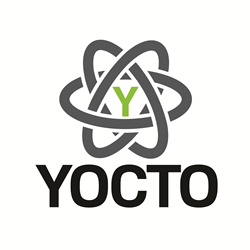 The entire advertising industry is evolving to where every metric has a performance driven component to it. Yocto's foundational pillars were built around that concept 17 months ago." - Chad Lavallee, CPO
Toronto, Ontario (PRWEB) August 09, 2014
adMobix Inc., a mobile marketing company, is proud to announce the public launch of Yocto, their new Programmatic Demand Side Platform (DSP), to attendees at the 2014 Affiliate Summit East in New York on Aug. 10 – 12. After 17 months of development and 40 years of combined industry experience between adMobix's management team, Yocto will bring state-of-the-art technology to a somewhat clustered and archaic digital advertising landscape.
"Yocto is, at its heart, a Demand Side Platform with many features designed to offer marketers greater control over their Return on Investment (ROI) compared to what they can find in the industry today," Chad Lavallee, adMobix Chief Product Officer said. "In addition, the entire advertising industry is evolving to where every metric has a performance driven component to it. Yocto's foundational pillars were built around that concept 17 months ago."
"Yocto, by definition, is the smallest measurable unit, and it parallels our ability to target to the smallest and most precise metrics available while focused on performance marketing at every level," said Lavallee.
Along with Yocto's release, adMobix will be giving away $11 million in free advertising to attendees of the Affiliate Summit East in New York. In order to take advantage of this, one must stop by Table #8 at the Meet Market to obtain an invite and will also be given an extensive demonstration of the platform's unique features.
"We're so confident in Yocto that we want to remove any entry roadblocks and entice marketers to try it out," Kent Keilback, adMobix CEO said. "And we're giving them 11 million reasons to."
Yocto differentiates itself from other platforms in many ways. A few key examples are:
1. Programmatic Bidding
Artificial intelligence algorithms drive toward your customizable campaign goals; from CPM to eCPA and every measurement rate in between.
2. Advanced Targeting
Display an ad to the person playing Candy Crush on a 3G network in your neighbour's house after 9 p.m. on Wednesdays. 'Nuff said.
3. Brand Safety
Protect your brand by whitelisting, blacklisting or categorically targeting your desired placements.
4. Complete Transparency
View performance of your campaigns by any metric. If the data is available to us, it's available to you.
5. Real-time Granular Reporting
View any metric and dive as deep as the rabbit hole goes to reveal, or override, the decisions of our programmatic artificial intelligence.
6. 36 Billion Impressions / Day – Globally
We're constantly adding traffic sources; this number is growing quickly!
Yocto will be released next week; to get started using the distinct platform, please pay a visit to adMobix at the Affiliate Summit or email yoctoinvite(at)admobix(dot)com.
To learn more, please visit http://www.admobix.com.
About adMobix Inc.:
adMobix is a key player in the mobile and digital advertising industry as it provides programmatic demand-side platform (DSP) technology through its flagship brand, Yocto. The company is focused on bringing mobile marketing and advertising technology to brands, media companies, mobile application developers and advertising agencies.
adMobix is a privately held Canadian Corporation with its headquarters in Thornhill, Ontario, Canada.
About Yocto:
Yocto, a subsidiary of adMobix, is a self-serve Programmatic Demand Side Platform (DSP) for native and banner ads on web and mobile devices. The proprietary platform offers unique targeting abilities and real-time bidding (RTB) efforts to all kinds of marketers, media buyers and advertisers.
Read more at http://www.prweb.com/releases/2014/08/prweb12083952.htm.