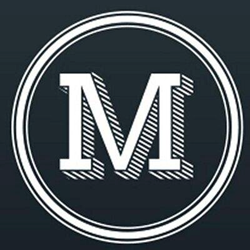 Proper testing management allows for improved instruction, curriculum alignment and skills proficiency.
New York, NY (PRWEB) September 30, 2014
Sands Technologies, experts in statistical data software, are soliciting early adopters to assist in creating the first of its kind grading and ranking tool that eliminates the need for teachers to grade and rank students manually and develop tests used to improve instruction. The software uses artificial intelligence to provide quick and accurate results.
Proper testing management illuminates, with data, the interim/benchmarks and academic assessments that correlate to curriculum content and skills and provides an instant snapshot of students' level of proficiency. Any student missing the mark is flagged and the teacher can then focus instruction time on instructional interventions.
Diane Eschenbach, CMO said, "My sister is a retired teacher and when she learned about the software said it would have aided her tremendously when she was a teacher. The hours spent on grading alone would have been well worth this rapid assessment tool".
Sands Technologies can provide this service for a fraction of the cost schools currently pay for traditional grading services. The information can be sent directly to Principals, Districts and Regionals so they can micromanage the academic progress of their students on a daily basis without adding additional staff.
The tool, currently in BETA release, is presently used by recruiters and HR managers to find the right job candidates through a series of skills tests to determine the best fit. Programming and technology students across the nation also leverage the M-Recruit™'s powerful job search algorithm to bridge the gap between their college education and practical real-world applications.
In a Washington Post article by Valerie Strauss, it was reported that "The grade-by-grade analysis of time and money invested in standardized testing found that test prep and testing absorbed 19 full school days in one district and a month and a half in the other in heavily tested grades. The Midwestern district spent $600 or more for standardized testing per pupil in grades 3-8; about $200 per student for grades K-2; from $400 to $600 per student for grades 9-11. The Eastern district spent more than $1,100 annually on testing per student in grades 6-11; around $400 per student in grades 1-2; between $700 and $800 per student for grades 3-5."
The article also pointed out that one of the districts gives 14 different assessments to all students at least once a year in at least one grade, which can amount to a very high cost. With M-Recruit software, the cost allows unlimited students per test. The group licensing structure would reduce test costs substantially allowing the districts to spend more funds elsewhere.
Time and money is the real cost of student assessments. Proper testing management allows for improved instruction, curriculum alignment and skills proficiency. The program can handle a variety of tests including summative, diagnostic and miscellaneous tests, and/or teacher developed assessments alleviating pervasive testing, test taking time and testing costs.
This software was not available until now. Administrative testing tasks can be greatly reduced. The Patent Pending M-Recruit™ software function helps teachers grade and rank their exams in minutes. Teachers can instantly share the students' grades with students, parents, department heads, principals, districts and even state regional offices. No more waiting months for results in order to act on behalf of the students.
The software tracks a student's test taking history and reports to the teacher all the grades and rankings of all the students who took the test from the M-Recruit™ generated link. Teachers will know how each student scored in his/her class and across other classes. Principals will know how each of the classes scored and ranked in the school. Districts will know how each of the schools is progressing in meeting their interim/benchmarks and academic assessments. Regionally the regions will know how each district is doing. It also minimizes the opportunity of administrators to work without accountability and transparency--a subject highlighted by recent trials in Atlanta.
Participating schools can post their own custom tests for everything from math to art history. Every test generates quantifiable results that can be tracked, graded and sent to each faculty member. The M-Recruit™ platform allows teachers to easily share their questions with their peers or donate them to a public question bank.
Schools in need of additional assistance in creating and customizing tests for their students can receive assistance from M-Recruit's staff for a nominal additional fee.
Schools can sign up and start using the M-Recruit tool today at no cost by visiting http://www.sands-tech.com website and entering their school name where it asks for a business. They will automatically be afforded BETA status in lieu of feedback to make the system more tailored for teachers.
About Sands Technologies
Sands Technologies was founded in order to provide smart and simple solutions in every field. Our commitment to keep our products smart and simple allows us to create great products in a short time to market. As part of our commitment, we design products that can save time and money in different areas to our customers.
Media and Investors please contact Diane Eschenbach at (505) 715-6257
Schools and organizations interested in licensing, please contact our technical support at support(at)sands-tech(dot)com