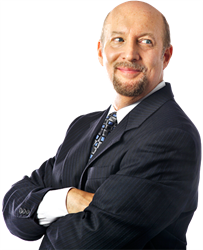 The divorce hotel concept helps to take divorce out of the shadows and make it a process that allows couples to move forward with their lives. This behavior should also promote planning properly for a divorce and open communication between spouses.
Queens, NY (PRWEB) October 25, 2014
New York recently became home to the country's first divorce hotel in Saratoga Springs. An October 2, 2014 article by ABC News titled Divorce Hotel: Check in Married, Check Out Single explains that the Gideon Putnam Resort in upstate New York plans to offer stays in the hotel along with a divorce proceeding. The service aims to attract couples looking for a luxury component that can alleviate the stresses of a divorce, as well as the speed of leaving a spouse over a long weekend. Bruce Feinstein, Esq., a Queens divorce attorney, weighs in on this new addition to the modern divorce.
The hotel is working in conjunction with Divorce Hotel, a Netherlands-based company that created several similar outposts throughout Europe. This new venue will allow its unique guests to stay in separate rooms and work with a mediator to go through the divorce process. After that, the paperwork is sent to a New York judge to make it legally binding. The package starts at $5,000 and may go higher depending on the complexity of the case. According to the ABC article, the hotel wants to offer a "painless split in an idyllic setting," and "an environment that minimizes the stress of the situation."
This new take on ending a marriage in New York offers both positive and negative ideas about divorce in the modern age. Mr. Feinstein explains, "A divorce hotel can succeed in making the process less painful up front by taking it out of the courtroom. If both spouses are more at ease, they can move quickly through their separation of assets. It also promotes the idea of starting a new chapter in one's life and embracing this new phase as a healthy, positive experience."
But there are certainly downsides to marketing divorce as a speedy, weekend process. Mr Feinstein says, "Every divorce is unique, and couples may have more complicated issues such as child custody and alimony to address. Sometimes it's not possible, or helpful, to think that a divorce can happen in a few quick meetings over a weekend."
The divorce hotel concept fits perfectly into an era where people are looking for more ways to create memorable experiences and complete tasks faster. It also sheds light on the fact that divorce is losing some of its stigma as it begins to be accepted in more religious circles and countries that once considered divorce an abomination. Mr. Feinstein adds, "One of the most important takeaways from the divorce hotel news is the idea that it is coming out of the shadows and becoming a process that allows each spouse to move forward with his or her life. This behavior should also promote planning properly for a divorce and open communication between both spouses."
The Law Offices of Bruce Feinstein, Esq. has nearly two decades of experience in divorce law, helping clients and families resolve their issues and move forward with their financial and personal lives. Visit feinsteindivorcelaw.com for more information or call (718) 475-6039 to reach the New York office.
###