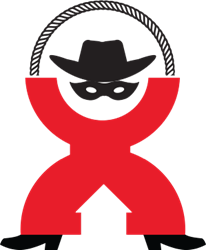 Don't Put Your Loan in Danger, Call The Loan Arranger!
Denver, Colorado (PRWEB) December 16, 2014
Mortgage Banker,Jason M. Ruedy, also known as The Home Loan Arranger, is anticipating positive news for the mortgage industry in 2015. With fixed mortgage interest rates and down payment requirements currently quite low, potential homebuyers who were blocked out of the real estate market in 2014 and earlier will have renewed opportunities in 2015.
Besides low mortgage interest rates and a low down payment requirement, many lenders have also recently loosened their credit conditions. According to Mr. Jason M. Ruedy, these factors should contribute to a further rebound of the real estate market in 2015.
An article published on Kiplinger's website on December 1, 2014 entitled The Outlook for Mortgages, 2015 states, "Kiplinger thinks that the 30-year rate will rise by less than a percentage point over the course of 2015, based on continued low yields on Treasury notes."
Additionally, the article says, "Lenders are easing up on documentation requirements, too, and are demanding just W-2 forms and pay stubs rather than two years of federal tax returns. If one lender rejects you for, say, an inadequate work history or irregular income, or you're self-employed or paid on commission, shop for a lender that will offer some flexibility."
According to Mr. Ruedy, mortgage lenders are competing for the business of creditworthy borrowers. Consequently, available mortgages have excellent terms and lenders are allowing borrowers to put down as little as three to five percent.
"There is a lot of good news circulating for prospective borrowers and also for homeowners that want to refinance their existing mortgages. I am encouraged that it should be easier for borrowers to qualify for a mortgage in 2015 - which means more buyers will be able to enter the real estate market. It's a win-win situation for everyone." - Jason M. Ruedy, The Home Loan Arranger
Mr. Ruedy is offering free one-on-one consultations to anyone interested in learning more about mortgage interest rates, qualifying for a loan, and the different types of mortgages that are available to prospective home buyers or current homeowners interested in refinancing their existing mortgage. Consultations can be scheduled by calling 1-877-938-7501 or by completing a form on The Home Loan Arranger's website.
About The Home Loan Arranger:
Mr. Jason M. Ruedy, also known as The Home Loan Arranger, has 20+ years of experience in the mortgage business. His company was built around the crucial principles of hard work, discipline, and determination. The Home Loan Arranger evaluates client applications quickly and efficiently and structures loans with the best possible terms. Mr. Ruedy is successful in achieving loan closings for clients while meeting their highest expectations. Jason M. Ruedy is ranked #2 in the state of Colorado by Scotsman Guide, which is the top leading resource for mortgage originators.
For media inquiries, please contact Mr. Jason M. Ruedy, "The Home Loan Arranger":
The Home Loan Arranger
512 Cook St #100
Denver, CO USA
Phone: (303) 862-4742
Toll Free: (877) 938-7501
http://www.thehomeloanarranger.com/