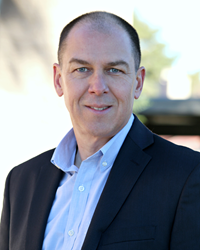 Visibility to competitive pricing is one of the most critical elements in retail merchandising strategy. Marketyze's unparalleled matching capabilty brings this to life.
Phoenix, AZ (PRWEB) January 07, 2015
Following the recent announcement of Amy Harich and Chance Lipsky joining Marketyze as VP Marketing and Senior Director of Sales, respectively, Marketyze is pleased to announce the addition of Jim Prins to its US team as VP Business Development. Onn Mannelson, Marketyze's CEO, says, "Jim is a results-driven, high-performance sales executive who has sold a wide range of innovative retail merchandising platforms to top-tier retailers and brands in the US and around the globe. He will work closely with me, Amy and Chance to introduce the compelling benefits of Marketyze's proprietary merchandising intelligence platform to key players in the US & Global retail markets."
Jim began his career in the retail sector with the Overwaitea Food Group, where he managed their space and category planning department as well as spearheaded their premium private-label program. Leveraging his hands-on understanding of the retail world, he then went on to work with leading software companies providing platforms that help retailers manage their challenges regarding pricing, product assortment and category management. At JDA Software Group, Inc. Jim consistently showed retailers the long-term business value of adopting JDA's suite of supply chain, retail merchandising, store operations and all-channel commerce solutions. At KSS Retail, where Jim was VP Account Sales, he developed new business across all retail sectors for their leading price optimization platform.
When asked what motivated him to join Marketyze, Jim responded "Over the last twenty-five years in the industry, I have considered visibility to competitive pricing to be the most critical element in retail merchandising strategy. I believe that Marketyze's advanced patent pending technology, which accurately collects and matches products with those of competitors in a fully automated and self-learning process, finally provides this visibility."
About Marketyze
Marketyze provides advanced competitive pricing intelligence, inventory optimization, and merchandising solutions to help retailers, e-tailers, and manufacturers execute winning pricing, assortment and promotional strategies. Marketyze tracks and monitors millions of products in real-time via a cloud-based solution, providing actionable data to improve pricing, buying and assortment decisions.
Marketyze works with leading global retail partners such as BestBuy, eBay, Sears Canada, and Office Depot International to turn Big Data into huge margin maximization opportunities. Marketyze was founded in 2011 by a group of seasoned e-commerce executives with deep domain expertise in semantic site search and online price comparison. Marketyze has offices in Tel Aviv, Israel, Phoenix, AZ, and Tampa, FL. For more information, please visit marketyze.com. Marketyze will be showcasing the whole suite of alternatives at the National Retail Federation's NRF Show January 11-13 in New York City.
Contact: Marketyze LTD
Amy Harich
amy(at)marketyze(dot)com