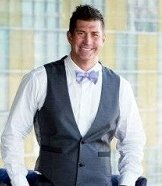 Denver, CO (PRWEB) February 27, 2015
Mortgage Banker, Jason M. Ruedy, also known as The Home Loan Arranger, knows that new, low down payment options are available to prospective mortgage borrowers. However, many would-be homeowners are not aware of this fact, and are therefore not attempting to learn more about how to qualify for a low down payment mortgage.
According to an article published by Money.CNN.com on February 16, 2015 entitled Low Down Payments Make a Comeback, "Borrowers who have steady income and good credit, but not much money in the bank, will find that it recently became easier to buy a home. Down payment requirements, which rose after the subprime mortgage crisis, are easing again as lenders and mortgage backers try to draw in new buyers."
"Low down payment loan options that recently became available are providing many prospective homebuyers with the opportunity to finally stop renting and ultimately purchase the home they've always wanted." - Jason M. Ruedy, The Home Loan Arranger
According to Mr. Ruedy, the cost of monthly rent is continuing to rise, and in many cases is more expensive than the cost of a monthly mortgage payment. The high cost of rent has made housing unaffordable to many people - - the same exact people who were previously not able to purchase a home due to not having a significant down payment.
"Now that down payment requirements are lower, many renters can finally afford to purchase a home. The problem I'm seeing is that many people who are renting don't realize that they can qualify for a low down payment mortgage. Consequently, some end up renting year after year because they don't know that owning a home is often less expensive than paying a landlord." - Jason M. Ruedy, The Home Loan Arranger
The Federal Housing Administration (FHA) offers one of the most popular low down payment loan options to members of the general public. Other options include VA loans, and loans from the Department of Agriculture.
Mr. Ruedy is offering free, no-obligation consultations to anyone interested in learning more about low down payment mortgage options. To schedule an appointment, call 1-877-938-7501.
About The Home Loan Arranger:
Mr. Jason M. Ruedy, also known as The Home Loan Arranger, has 20+ years of experience in the mortgage business. His company was built around the crucial principles of hard work, discipline, and determination. The Home Loan Arranger evaluates client applications quickly and efficiently and structures loans with the best possible terms. Mr. Ruedy is successful in achieving loan closings for clients while meeting their highest expectations. Jason M. Ruedy is ranked #2 in the state of Colorado by Scotsman Guide, which is the top leading resource for mortgage originators.
For media inquiries, please contact Mr. Jason M. Ruedy, "The Home Loan Arranger":
The Home Loan Arranger
512 Cook St #100
Denver, CO USA
Phone: (303) 862-4742
Toll Free: (877) 938-7501
http://www.thehomeloanarranger.com/