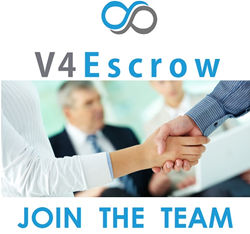 Business development professionals possessing the necessary skills are encouraged to contact CEO Elvis Daniel Velea as he will be available for appointments in San Francisco over the duration of ARIN 35.
San Francisco, CA (PRWEB) April 14, 2015
Premiere IPv4 address transfer broker V4Escrow will formally announce plans to expand its US operations at the upcoming ARIN 35 Public Policy and Members Meeting event in San Francisco, CA, running from Sunday, April 12th through Wednesday, April 15th. Company CEO Elvis Daniel Velea will be presenting at the conference and meeting potential candidates to fill a variety of needed staff positions. V4Escrow anticipates explosive growth in the IP address transfer market for 2015.
Predicting a surge in business, backed up by independent research, V4Escrow is using ARIN 35 to meet with potential employee candidates. Recent policy changes within the RIPE NCC will allow full transfers between RIPE and ARIN and CEO Elvis Daniel Velea anticipates that a surge of transfers will originate from US companies looking to sell their IPv4 address blocks to various buyer s working on upgrading their communication infrastructures.
This marketplace is where Mr. Velea's expertise lies. Because of his deep familiarity with the needs and economics that fuel IP address transfers, he provided the Washington Post a succinct yet precise statement on how valuable these addresses have become in Iran, and within the Middle East in general, "It's kind of like oil for IP addresses". Other neighbors also investing in address transfers include Saudi Arabia and the United Arab Emirates.
Mr. Velea has experience with such investors as V4Escrow recently completed the largest IP address transfer within Europe, Russia, and the Middle East. As CEO and co-founder of V4Escrow, his company has become the premiere broker of IPv4 address blocks in the world. His own prediction regarding address block transfers in 2014 were spot-on, beating estimates made by virtually every other expert and executive operating within this space today. No one else came as close to predicting the final transfer rates as Mr. Velea did for 2014.
With the floodgates prepared to open wide, V4Escrow is primed to take full advantage of this surge given its expertise in facilitating transfers within the RIPE region. At this time, the company is looking to hire technical sales people; individuals well versed in the IP address market and business are first in line for consideration. Additional necessary skills include brokerage experience, negotiation skills, IT and sales experience, and connections within the ISP networks.
In short, candidates must fully understand the framework of this business from both a sales and a technical standpoint, and also possess strong negotiation skills as every address transfer is a unique deal. Business development professionals possessing the necessary skills are encouraged to contact CEO Elvis Daniel Velea as he will be available for appointments in San Francisco over the duration of ARIN 35.
About V4Escrow
V4Escrow has designed the most efficient IP exchange mechanism to generate the greatest value for buyers and sellers of IP addresses. As a brokerage house, the team at V4Escrow formulates customized strategies that leverage the aggregate buying power in the purchase of IP addresses and utilizes the vast market knowledge in the sale of IP addresses. V4Escrow guarantees the best counterparty fee for the purchase or sale of IP addresses.
In addition, the V4Escrow team is actively involved in the policy development process. The overarching goal is to have policies that are simple, clear, and easy-to-follow in all of the five RIR (Regional Internet Registry) regions. As each region has its own characteristics, one key function of V4Escrow is to propose and develop policies that are as similar as possible among the five regions. The honor of contribution is bestowed upon V4Escrow due a complete and comprehensive knowledge of all transfer and registration policies within the regions and specifically within RIPE.
For press and employment related inquiries, please refer to the contact information below.
Press Contact
Elvis Daniel Velea
+1 (702) 475 5914
contact@v4escrow.net
3753 Howard Hughes Parkway, Suite 200, #485
Las Vegas, NV 89169, USA