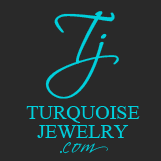 Consumers interested in turquoise jewelry and accessories are encouraged to research stone names, use the Guide to Turquoise, as well as buy from reputable businesses to avoid being duped by imitation stones.
(PRWEB) July 25, 2015
As reported by TurquioseJewelry.com in a previous article, turquoise availability has been severely affected by the massive closing of mines in the last 45 years. While some mines are completely depleted of the stone, others contain various gems or metals that are selling at higher rates, forcing the owners to stop mining turquoise and direct their focus on sourcing other materials. TurquoiseJewelry.com has put together a Guide to Turquoise to help consumers distinguish the various types of turquoise and their availability.
Turquoise has played a major role in various civilizations for thousands of years. From Egypt to the modern consumer, turquoise has captivated people far and wide with its unique structure and variety of colors. Turquoise can range from an almost clear turquoise to a neon green coloring, each variation is dependent on where it was mined and which metals it was exposed to while it cultivated.
Another key component of a turquoise stone is the matrix, or pattern formed by the host stone. Thin veins of the host stone intertwine themselves into the turquoise, causing a variety of intricate designs. These designs are what further enhance the turquoise and make each piece unique. The veins can appear in browns, reds, blacks and even opposing blue to green.
Turquoise is a relatively soft stone which makes it ideal for jewelry making as it can be cut or drilled to fit the necessary design. However, stones may also be treated to ensure everything from durability to color stay. Most turquoise sold has been treated in some way. There are four main types of treatments for turquoise: enhanced, stabilized, reconstituted and imitation.
While enhanced refers to treating turquoise for color and to resist wear and tear, stabilized goes a step further by filling in the pores of the stone and providing a tough exterior to the stone that further prevents wear and damage. Reconstituted turquoise has been crushed and mixed with other stones to form a paste that can then be heated, dyed, and formed into jewelry pieces. The last type is not necessarily a treatment applied to turquoise but it is a way that turquoise can be listed which is imitation. Imitation turquoise is man-made out of ceramics, glass, and even plastic. This type can be easily mistaken for the real thing.
Along with the treatments to each stone, there are a variety of types of turquoise. "Some of the most notable turquoise mines and types are Bisbee, Blue Gem, Boulder Turquoise, Kingman, and #8 Turquoise," explains Jack Burch, TurquoiseJewelry.com spokesperson. "Each mine produces unique turquoise in color and pattern, making each piece stand out when set against silver or gold."
Bisbee turquoise is known for being some of the densest turquoise found in the United States and has a unique deep blue color with a dark brown and black matrix. Blue Gem turquoise is no longer available as the mine has been either depleted or destroyed making this type of stone highly valuable and sought after. Boulder Turquoise is unique in that its host stone is made of earthy browns which contain striking turquoise veins that stand out against the earthy backdrop. This stone is still being mined in Nevada. The Kingman turquoise stone is mined out of northwestern Arizona and is the largest supplier to Native American artisans. Lastly, the #8 Turquoise is no longer actively mined. The first deposit of #8 was first mined in 1925 and was depleted only four short years later.
"While it's true that fewer and fewer mines are producing turquoise stones, this has not impacted our pricing at TurquoiseJewelry.com," adds Burch. "We don't believe that the shortage should cause us to react with higher prices. What the shortage has really done is create an unprecedented value in turquoise jewelry and accessories." Burch continues by advising that consumers read the fine print on their purchases to ensure they are buying mined turquoise pieces and not turquoise colored gemstones such as magnesite.
"Look carefully that a store or supplier isn't using the word turquoise to signify color being added to another stone," warns Burch. Consumers interested in turquoise jewelry and accessories are encouraged to research stone names, use the Guide to Turquoise, as well as buy from reputable businesses to avoid being duped by imitation stones.
View stunning turquoise jewelry set in sterling silver at TurquoiseJewelry.com.
About TurquoiseJewelry.com
TurquoiseJewelry.com is the online leader in turquoise jewelry and accessories including necklaces, rings, earrings, pendants, bolo ties, and more. TurquoiseJewelry.com carries modern twists on Southwest styles as well as authentic Navajo, Hopi, and Zuni pieces made by Native American artisans. For more information, visit TurquoiseJewelry.com.