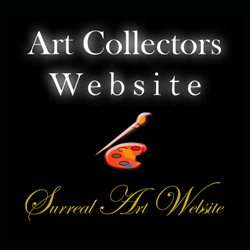 The richest 1% is likely to control half of global wealth by 2016.
New York, N.Y. Los Angeles, Calif. (PRWEB) August 18, 2015
"The secret is out. The great global wealth revolution is here and now and the general public needs to be enlightened to know how to prepare for and cope with the world economic troubles," states Stan Zipperman, spokesman for the Zipperman Institute, a privately-held financial research consultancy.
The following is an authorized official copy of the "Zipperman Institute 20 question have or have not wealth test" sponsored here as a public service alert by Art Collectors Website. All questions must be answered with a Yes or No:
1. Do you usually have adequate daily food?
2. Do you usually have shelter or housing in your daily life?
3. Are you normally safe from crime or violence in your daily environment?
4. Are you normally safe from natural disasters and/or diseases or epidemics?
5. Do you have adequate clothing for your climate or location?
6. Do you have access to sanitary facilities?
7. Do you have access to health care resources and medical support?
8. Do you have access to money for your daily needs or in an emergency?
9. Do you have the means or work to obtain your daily needs?
10. Do you have proper identification to go or move when and where you want?
11. Do you have access to electricity, gas or drinkable water?
12. Do you have access to your transportation needs?
13. Do you have access to education, schools or training?
14. Do you have access to a credit card, phone, radio, TV, microwave or computer?
15. Do you have personal savings or possessions?
16. Do you have control over the lives or deaths of others?
17. Do you own one or more mansions, artworks, yachts, planes, autos, jewels or credit cards?
18. Do you own or control an internationally known brand, company or business?
19. Do you have a public image or have name recognition?
20. Do you associate with heads of state, billionaires/millionaires or influential money people?
Theoretically, one must answer all 20 questions to get the most accurate results which are completely private and not recorded or shared. Although 10 or more Yes answers would assume one is a have person, living standards must be taken into account in our highly diverse world population of over 7,360,000,000 people.
To develop the definitive standards for the proprietary and official "Zipperman Institute 20 question have or have not wealth test," researchers worked long and hard investigating and analyzing economic, social, political and health news, reports and information from relevant sources and organizations engaged in influential world-wide projects and life-changing programs. These entities included the United Nations, the World Health Organization, the Organization of Economic Cooperation and Development, the G-20, the World Bank, IMF, World Economic Forum, UNICEF, World Humanitarian Summit, U.S. Census Bureau, Pew Research Center, Wealth-X, Bill and Melinda Gates Foundation, Credit Suisse Global Wealth, the Oxfam Reports, the Fortune 500 and the Forbes List of 1,826 Billionaires.
The Zipperman Institute is a privately-held financial research consultancy specializing in uncovering "relevant revelations." Founder Stan Zipperman is a veteran journalist in Hollywood public relations, and campaigns and projects for top-ranked Hollywood-based motion picture production companies, international television broadcasting productions, and for music marketing, management and production. He is also a noted author and art critic.
Mr. Zipperman has worked directly with entertainment greats as Elton John, The Beatles, Elvis Presley, The Rolling Stones, The Supremes with Diana Ross, Jimmy Page, Jeff Beck, The Yardbirds, Jim Morrison of the Doors, The Association, The Strawberry Alarm Clock, Sal Mineo and Don Johnson among many others on a wide-range of projects. He is also the producer and director of 23 documentary and music and art YouTube videos in the last few years.