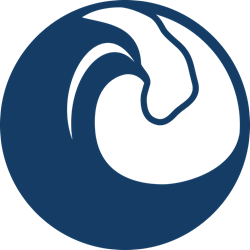 I know how much of an asset internships can be for students and I made it one of our missions to provide this valuable experience to our next generation of developers at Riptide Software -- Philip Loeffel CEO, Riptide Software
Orlando, Fl (PRWEB) October 21, 2015
As a proud supporter of the Orlando tech community, Riptide Software is eager to help UCF students gain valuable work experience that is in line with their studies. Riptide offers various internships in their defense, commercial cloud, and e-learning industries.
"I know how much of an asset internships can be for students and I made it one of our missions to provide this valuable experience to our next generation of developers at Riptide Software," Philip Loeffel, CEO of Riptide Software stated.
Riptide Software is strategically located one block from UCF and works closely with UCF so that both organizations can continue to integrate and drive the latest tech trends.
"Teaching students the latest and most effective technology is always a priority. In total we helped thousands of UCF students through our onsite STEM presentations and have hired over 20 UCF students over the past couple years," Loeffel added.
Riptide Software profiled two UCF students, Jake Caldwell and Michael Duke as they began their journey at Riptide Software. Both are Computer Science majors at UCF.
Jake Caldwell always imagined that he would intern at a bigger company, but was drawn to Riptide Software because of its employee ownership structure and smaller size, "Everyone wears different hats here and my whole goal for an internship is to learn as much as possible in the shortest amount of time. I can do that here because everyone is hands on. I don't get lost in the crowd."
Michael Duke was particularly interested because of the nature of Riptide Software's work, "I work on CACCTUS and the project itself is using up and coming technologies which is great for an internship. I know after my internship is completed I'll be well prepared for any coding or developing work."
Both students are excited to gain a working knowledge of how to apply what they learn in class to real world working situations. "School focuses on theoretical aspects and what ifs" Caldwell added, "My goal is to apply what we learn to a business type setting and Riptide is helping me achieve that."
About Riptide Software
Riptide Software is an award-winning, formally assessed CMMI Level 4 software company based in Central Florida. For nearly two decades, Riptide has developed innovative software architectures and cloud computing infrastructure to deliver high volume systems at low cost. Riptide's services include a wide array of services and products for various industries, including cloud computing and on-demand technologies, mobile and web development, enterprise application development, e-learning, Salesforce consulting, and much more.