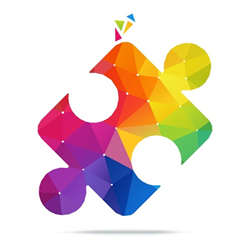 Our highly iterative Wankel process buzzes through the data, builds and rebuilds the grid, and cancels out the noise. We are excited to connect the dots to help business and industry tech scouts find the right technologies more quickly.
Palo Alto, CA (PRWEB) October 30, 2015
Visible Legacy™ adds more depth and breadth to its online interactive map of Stanford University research in order to improve the search experience for industry IP Portfolio managers, business development executives, research strategists, and other technology scouts. The latest advancement in the company's data processing system, including streamlined techniques to analyze relationships and eliminate redundancies in large data sets, opens the door for Visible Legacy to map out more of the nation's top research universities.
Visible Legacy's interactive map was first released last year in the form of widgets integrated into the TechFinder Technology Transfer Portal hosted by the Stanford Office of Technology Licensing (see release). Now with its improved scaled-up process, Visible Legacy is adding 250,000 nodes to the maps including more research projects and collaborators to offer context for assessing innovations. This data-rich environment offers tech scouts direct access to related projects, emerging innovators, team outputs, and track record information in order to find the perfect technology fit for their interests.
To accompany the expanded data set, the firm has also updated its Visible Legacy Navigator™ website with smoother graphics, faster navigation, flexible filtering and more powerful search. Users may move between widgets and full-page views to find attractive technologies. Visit the site at visiblelegacy.com.
Each node represents a person, project, organization, or published result. The knowledge-base explored through Navigator and widgets now contains 350,000 nodes comprised of 1.4 million entities and 5.5 million attributes. "Our recent innovations," says Scott Van Duyne, company chief scientist and co-founder, "target the problem of merging and disambiguating entities and facts found in a variety of lightly-structured public sources such as published papers, patents, news, profile pages, public data stores and so forth, all this with the goal of deducing the trajectories of collaborative research teams and their outputs. Scraping multiple sources means better overall recall, but it also means coping with many inconsistencies and uncertainties; our highly iterative Wankel process just buzzes through the data, builds and rebuilds the grid, and cancels out the noise." Dr. Van Duyne refers to the firm's data wrangling algorithms as the "Wankel process" in celebration of Felix Wankel's light-weight, high RPM rotary engine.
"Today's investment in basic research is critical for generating the scientific discoveries that will serve as the building blocks for tomorrow's impactful solutions," says Will Snow, managing director and co-founder of Visible Legacy. "We are excited to connect the dots to help business and industry tech scouts find the right technologies more quickly. These strategists frequently follow a line of inquiry across many research universities so it is a priority for us to encompass a broader horizon of research activity. Our latest progress in building out the Stanford knowledge graph now enables us to scale up and integrate academic research from more of the top research universities."
###
About Visible Legacy
Visible Legacy's mission is to speed the translation of academic research into real-world solutions. The firm's proprietary machine intelligence algorithms gather information from public academic websites and power a website which presents data to business and industry via an online interactive portal called Visible Legacy Navigator. Navigator lets users follow the story of innovation, making connections more quickly to resources and knowledge, helping industry and research organizations find suitable technology and expert teams faster. The website is offered free to the public through the support of sponsors. The founders comprise an experienced team and have collaborated on multiple successful startup companies. The firm is a for-profit, privately-held company formed in 2010, based in Palo Alto, CA. http://www.visiblelegacy.com