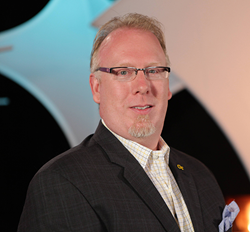 Now is the time for companies to embrace Digital Transformation and Approyo is leading the way with SAP HANA Solutions
Palo Alto, CA (PRWEB) January 12, 2016
Approyo, a leading enterprise SAP HANA Solutions Provider, announced today that Christopher Carter has returned as CEO. Mr. Carter returns to the role of CEO as part of a renewed focus to grow Approyo in the United States and globally.
"Now is the time for companies to embrace Digital Transformation and Approyo is leading the way with SAP HANA Solutions," said Christopher Carter, CEO of Approyo. "I am excited by the growth of Big Data throughout the years and believe that Approyo's SAP HANA solution is primed for major growth in 2016"
Mr. Carter originally started Approyo in 2012. In 2014, Approyo rose to fame as the first company have a customer running virtualized SAP HANA in Production on VMware Cloud infrastructure. Last month, as part of Approyo's global focus, Approyo announced, Jefferson Stella was hired to focus on growth in the Latin America market.
Approyo has been providing SAP HANA in the cloud for over three years. Approyo built an entire platform using the best solutions in the market, allowing clients to benefit immediately from SAP HANA without the massive upfront cost structure typically seen with those bare metal solutions.
About Approyo
Approyo is a global SAP HANA start up focus partner for products and services that include upgrades, comprehensive remote operations/managed services, consulting, hosting and implementations and cloud services. Approyo differentiates itself by offering scalable managed SAP HANA solutions for organizations of all size. Headquartered in Palo Alto, CA with partner offices around the world, Approyo has the capability to support global organizations and their applications.
For additional information e-mail us at info(at)Approyo(dot)com, call 404.448.1166, or visit us on the web at http://www.Approyo.com.