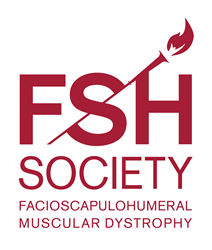 Boston, Mass (PRWEB) February 03, 2016
Anson Calder, a New York City-based travel accessories company, today announced that it will be partnering with the FSH Society to raise awareness and funds for facioscapulohumeral muscular dystrophy (FSHD). The FSH Society is a nonprofit, patient-driven organization that supports research and education for FSHD, one of the most prevalent forms of muscular dystrophy.
Anson Calder specializes in crafting luxury leather goods to maximize space and efficiency using principles of universal design—design that is accessible to people of wide-ranging physical abilities, including seniors and people disabled by conditions like FSHD. The travel system, which is designed and made in the USA, is comprised of strategic functionality and best-in-class products for today's on-the-go lifestyle, encompassed in luxury that makes a personal statement.
"With 60 million professionals in the U.S., minimizing time, space and personal stress is a key priority," said Curtis Calder, CEO and founder of Anson Calder. "Many options for carrying personal devices safely and fashionably exist, but none combines these aspects into a complete ecosystem that maximizes organizational efficiency for the consumer. We think we can educate the fashion and luxury industries on the importance of universal design and accommodating disabilities."
Anson Calder was founded in 2015 in New York City by Curtis Calder, the son of an engineer and a fashion merchandiser. Curtis began his career in banking, but during an unexpected medical leave due to symptoms related to FSHD, he started designing at home and creating the prototypes of Anson Calder products.
Facioscapulohumeral muscular dystrophy (FSHD) is a degenerative muscle disease that causes progressive weakness, usually starting with the face, shoulder and arms, but may affect almost any skeletal muscle in the upper, middle and lower body. FSHD affects approximately 870,000 people and there is no treatment or cure, yet. Information about the disease will be included in every Anson Calder package.
"Raising awareness for FSHD is a cause that is personal and important to me," said Curtis Calder, whose grandfather and mother were also diagnosed with FSHD. "We believe in giving back at Anson Calder, so we're doing our small part to educate the public, and support the FSH Society's vision to deliver treatments and a cure for FSH muscular dystrophy."
The FSH Society has received a four-star rating from Charity Navigator for eight consecutive years. The Lexington, Massachusetts-based nonprofit has funded nearly $6 million in research grants, which have been leveraged to over $86 million in funding from the National Institutes of Health. Its efforts have resulted in many accomplishments, including the discovery of the genetic causes of FSHD.
To support the FSH Society through the purchase of an Anson Calder product, please visit the Anson Calder website.
About the FSH Society: The FSH Society, founded in 1991 by two FSHD patients, is a world leader in combating muscular dystrophy. The non-profit has provided millions of dollars in seed grants to pioneering research worldwide, creating an international collaborative network of patients and researchers. The FSH Society seeks to serve as a source of information and support for all patients and families with FSHD; act as a driving force in the development of research directed towards treatments and ultimately a cure; and bring support to patients and research for FSHD through effective engagement of governmental and private sector organizations and entities. For eight consecutive years, the Society has received the Charity Navigator's four-star rating, the highest distinction held by less than four percent of non-profit organizations in the country. The FSH Society offers a community of support, news and information for FSHD patients and families through its website at http://www.fshsociety.org. For more information about FSHD, please contact the Society at 781-301-6649.
Press Contacts:
June Kinoshita: The FSH Society
781.301.6649; june.kinoshita(at)fshsociety.org
Theresa Masnik: SHIFT Communications
617.779.1871; FSHSociety(at)shiftcomm.com