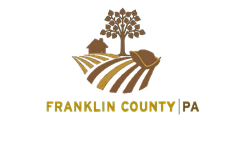 Take the leap; take a fresh look at Franklin County and spring into America's history.
Franklin County PA (PRWEB) March 31, 2016
Spring into history on Saturday, April 16, 10 AM to 4 PM and traverse centuries of American heritage and culture in Franklin County PA. Take in Native American artifacts. Explore the history and culture of the frontier and colonial America, the Underground Railroad, and the Civil War. See architectural and archaeological history. Take the leap; take a fresh look at Franklin County and spring into America's history.
All sites are free and open to the public on Saturday, April 16, and participants can explore individually at their own pace or try something new by joining a caravan tour. For the caravan tours, sites are divided into four tours. Each tour includes a 12-passenger van with guide, so the public can hop on the van while seats are available or join the caravan in their own vehicle. There is no fee for participating in the caravan, and lunch is self-pay. The four tours are:

For more details, learn the meeting location of each tour, and sign-up for the caravan tours, contact the Franklin County Visitors Bureau at 866-646-8060 or visit http://www.ExploreFranklinCountyPA.com.
The Franklin County Visitors Bureau invites all to explore Franklin County PA and enjoy the trails of history, arts and architecture, recreation, natural beauty, fresh foods and the warm hospitality of communities like Chambersburg, Greencastle, Mercersburg, Shippensburg, and Waynesboro. Franklin County PA is located just north of the Mason Dixon Line and is an easy drive to Washington DC, Philadelphia, and Pittsburgh. Discover more... plan a visit soon at ExploreFranklinCountyPA.com or by contacting 866-646-8060.